Our newest release is Mudbrawl XL, featuring a mud-wrestling catfight that's sure to be a humongous spectacle! The downside is that nobody is gonna pay to see it, because if they keep growing it'll be visible from space…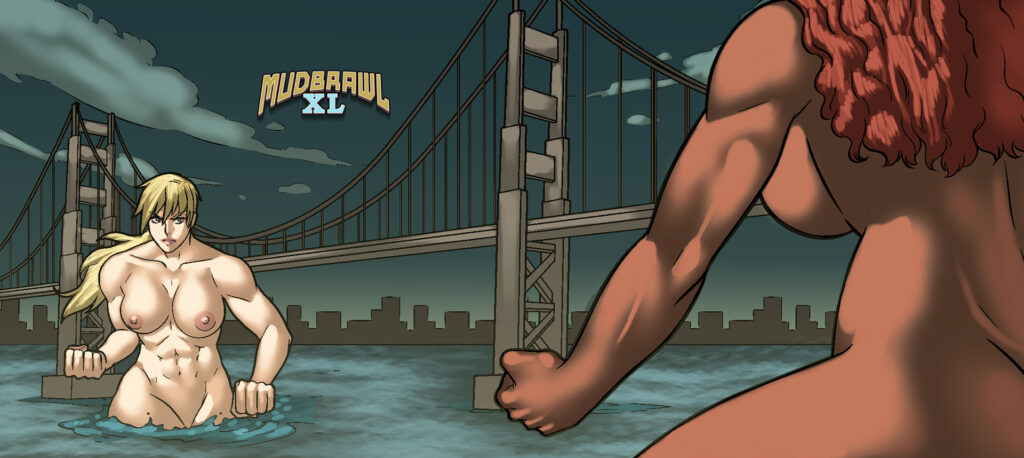 Synopsis: Two feuding mud wrestlers are exposed to a powerful genetic compound. As they begin to feel its effects and grow, their rivalry grows with them.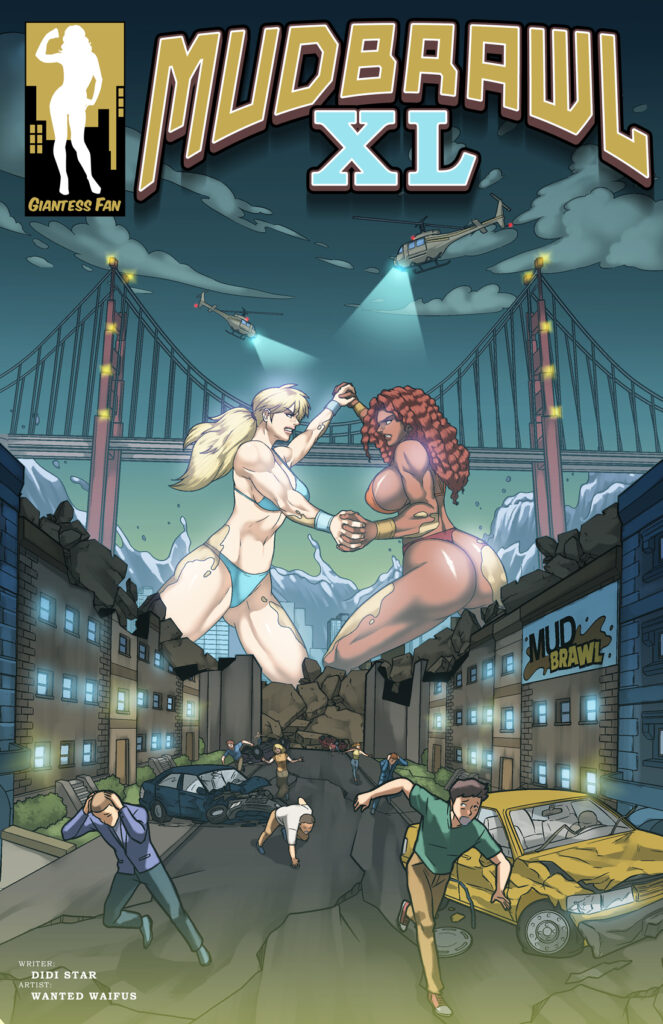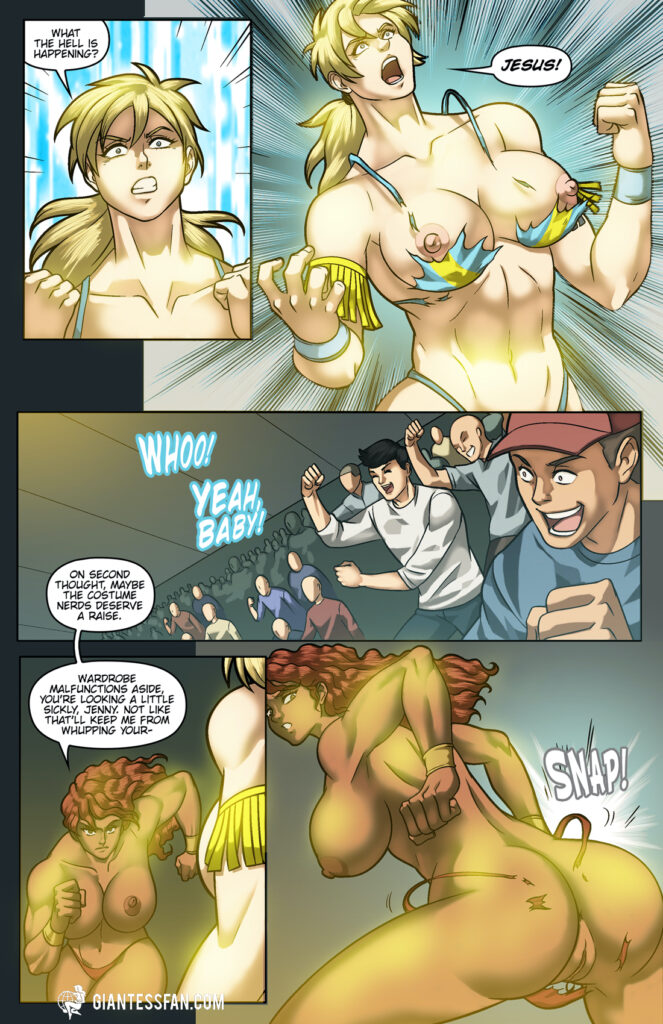 Tags: giantess, female muscle, growth, giantess fight, multiple gts, breast expansion, ass expansion, clothes ripping, destruction, lesbians, feet, science
Pages: 15 + 1 cover
Written By: DiDi Star
Artwork By: Wanted Waifus
Release Date: June 19th, 2021
Issue Link: Mudbrawl XL
Download this comic and all of the others in our catalog with a single 1-month membership to giantessfan.com!
ALSO: