Giantess Fan's tallest heroine joins forces with Shrink Fan's tiniest in Undertoe and Little Leather, the first part of a new crossover story for fans of ladies both big and small!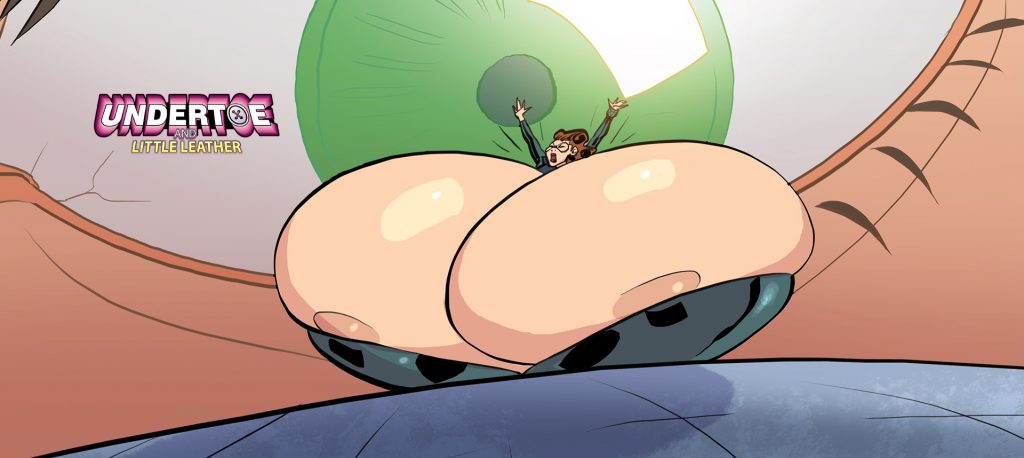 Synopsis: Undertoe has begun a new life both fighting crime and continuing her old research when Lofty Leather, another costumed heroine, comes to Undertoe for help. Leather can't take off her size-changing bracelet and it's causing her to slowly shrink out of control. Now Undertoe must race against the clock to aid the now-little Leather before she shrinks beyond even Undertoe's ability to help!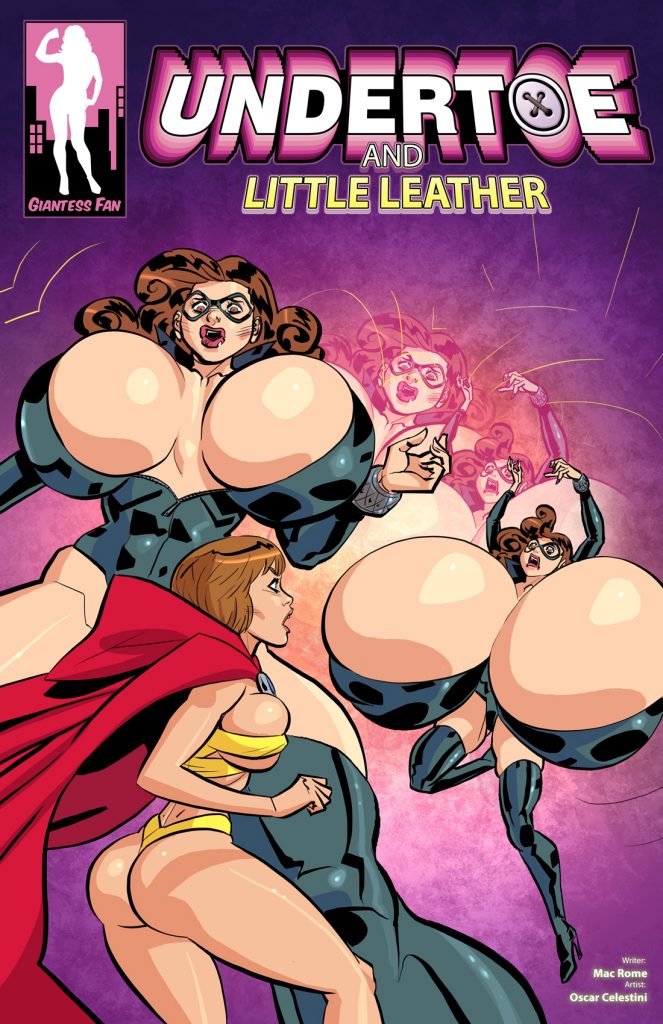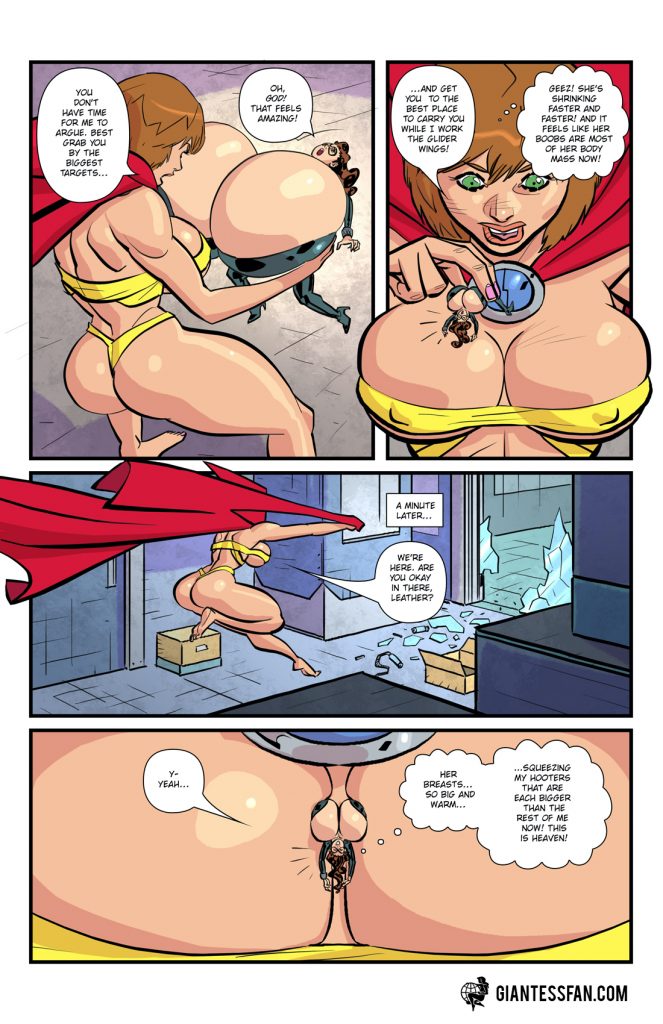 Tags: shrinking, shrunken woman, multiple shrunken women, breast expansion, MILF, leather clothes, boobs, boob fondling, handheld, superheroes, shrunken gts, female muscle, science
Issue Release Date: September 1st, 2020
Written By: Mac Rome
Artwork By: Oscar Celestini
Series Link: Lofty Leather
Download this comic and every other in our catalog with a single 1-month membership to Giantess Fan!
ALSO:
What did you think about Undertoe and Little Leather? Let us know your feedback to help us improve!
Follow us on twitter at twitter.com/interwebcomics