You've seen her outgrow clothes buildings, cities, planets, and even galaxies. Now the time has come to witness Giantess Fan's biggest ever outgrow EVERYTHING in Bigger Than This 5, the mind-bending conclusion to our most popular mega-growth comic to date!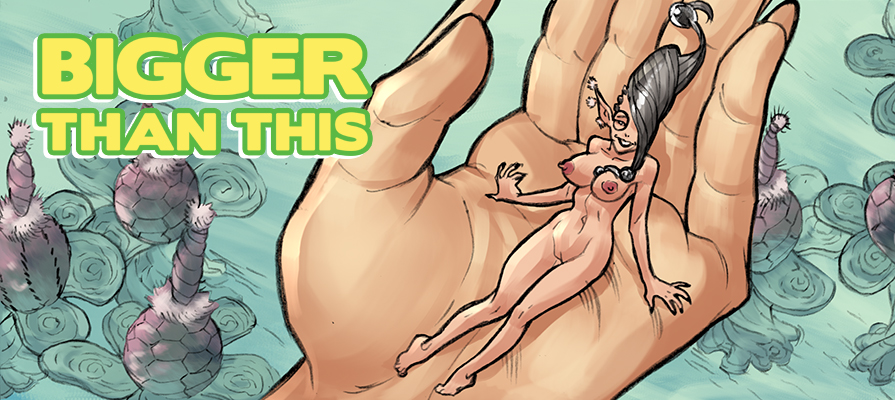 Synopsis: With chaos magic making them bigger than anything in the universe, Elli Booth and Skadi have outgrown the universe itself, shattering its outer edges. They find themselves surrounded by women even more gigantic than they are, but Skadi and Elli are still growing. Elli has already fulfilled one prophecy; are she and Skadi about to fulfill another?
Release date: August 28th, 2014
Written by: Mac Rome
Lineart by: Davide Tinto
Colors by: Mohan
Series Link: Bigger Than This
Download this comic and every other in our catalog with a single 1-month membership to GiantessFan.com
AND DON'T FORGET: Giantessfan.com now accepts Bitcoin and sports a brand new "favourites" feature!