Return to the thrilling spectacle of Mudbrawl XL, where the main event doesn't need to be televised – these fighting femmes have grown big enough to be seen from the next county! And since they're still getting bigger, who knows how much damage they'll do before a winner is decided?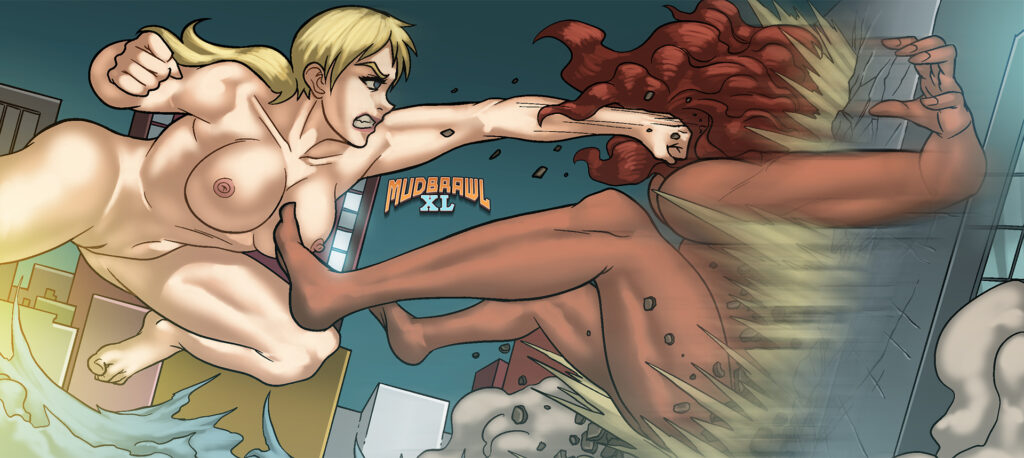 Synopsis: Lola and Jennifer's giantess feud spills out onto the streets as José and Beverly monitor the situation from a distance…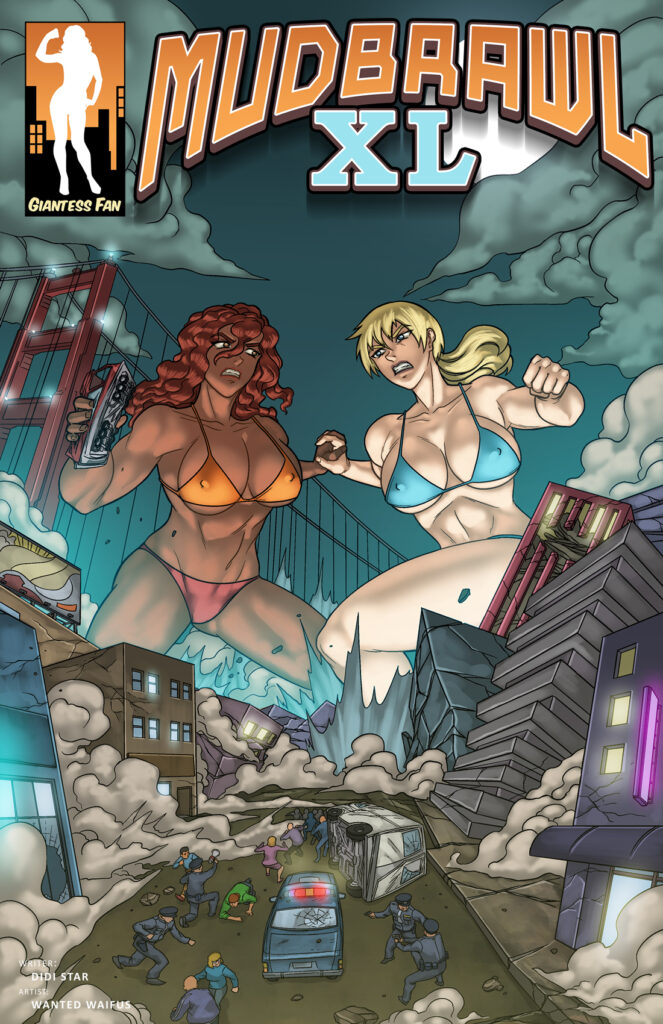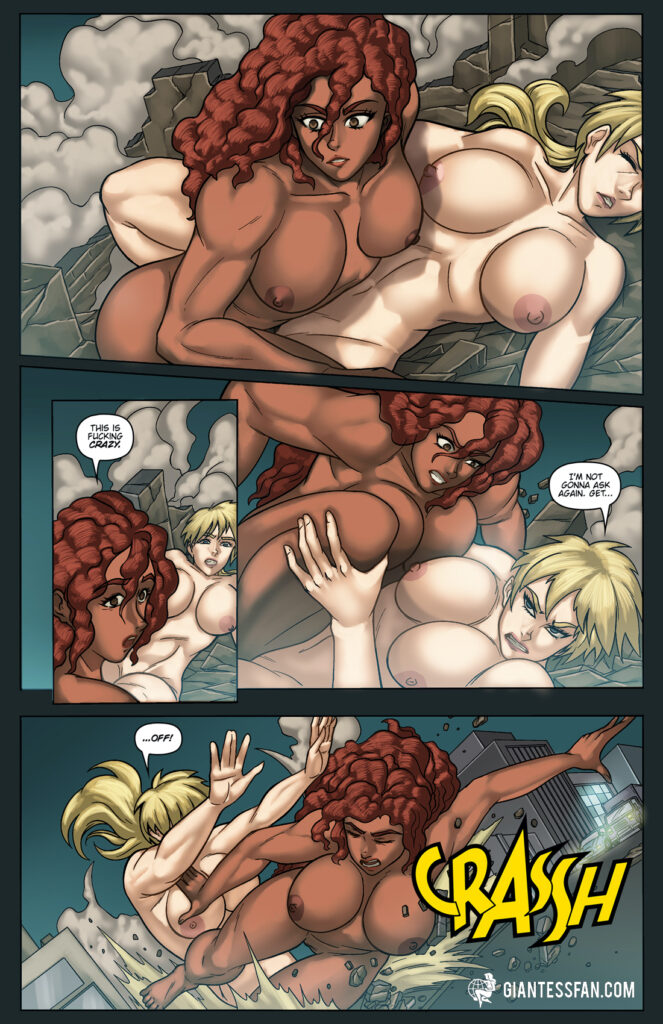 Tags: giantess, female muscle, growth, height increase, giantess fight, multiple gts, destruction, accidental destruction, science
Pages: 15 + Cover
Written By: DiDi Star
Artwork By: WantedWaifus
Issue #2 Release Date: November 8th, 2023
Series Link: Mudbrawl XL
Download this comic and all of the others in our catalog with a single 1-month membership to giantessfan.com!
ALSO:
What did you think about Mudbrawl XL 2? Let us know your feedback in the comments section to help us improve!
Follow us on twitter at twitter.com/interwebcomics