You think dating a girl this big is easy? Imagine a simple romantic night out to the cinema – the massive amount of popcorn you'll have to purchase at an exorbitant price, the difficulty finding adequate seating and, of course, the inevitable scene that will occur when she blocks someone's view with her massive body. But hey, it's all par for the course when dating a giantess.
The Giantess A to Z is a heartfelt story about a guy who faces these exact issues. Dating a giantess can be rewarding as well… nobody will dare mess with you when your lady can stomp them out at any whim.
Check out the preview pages: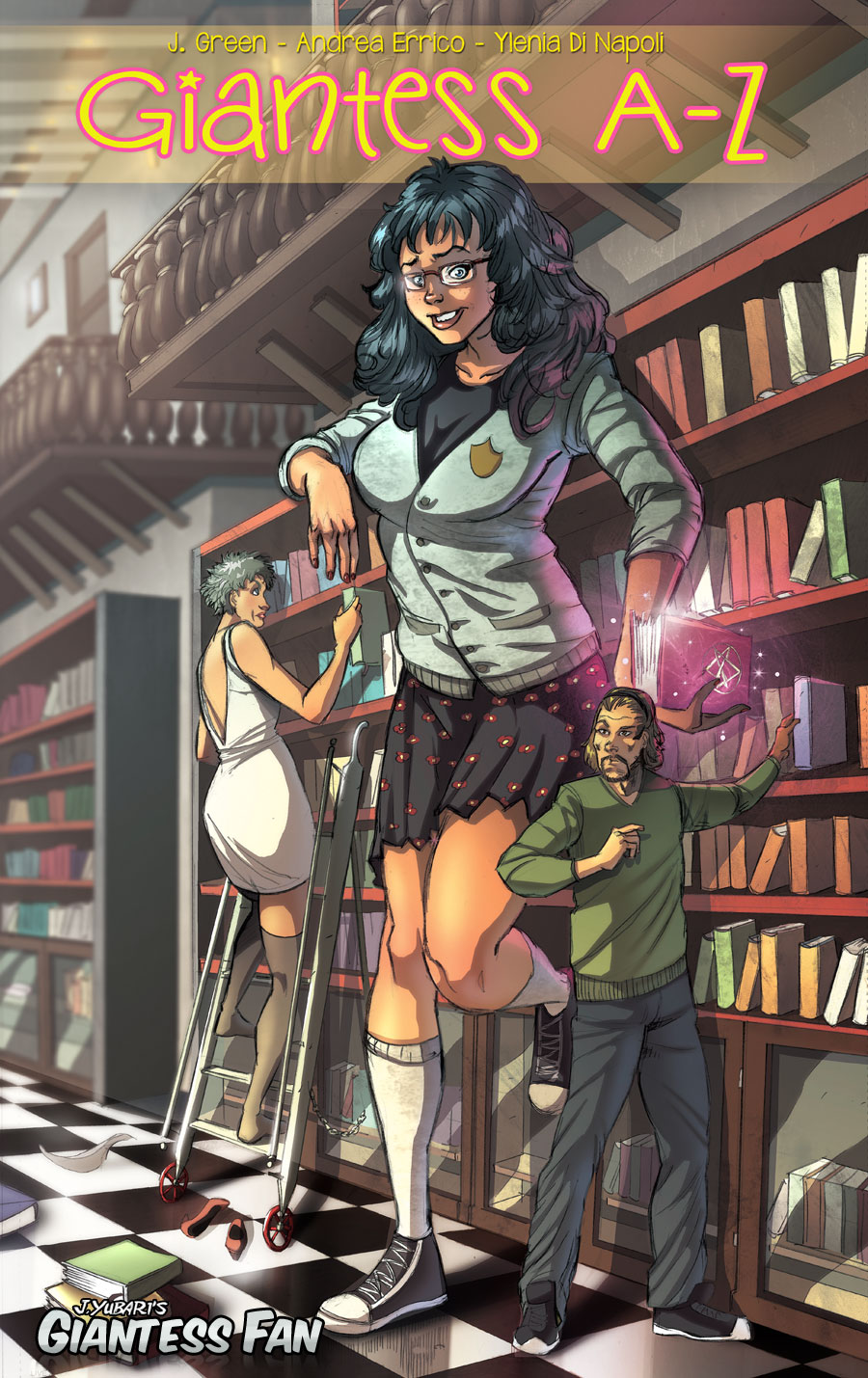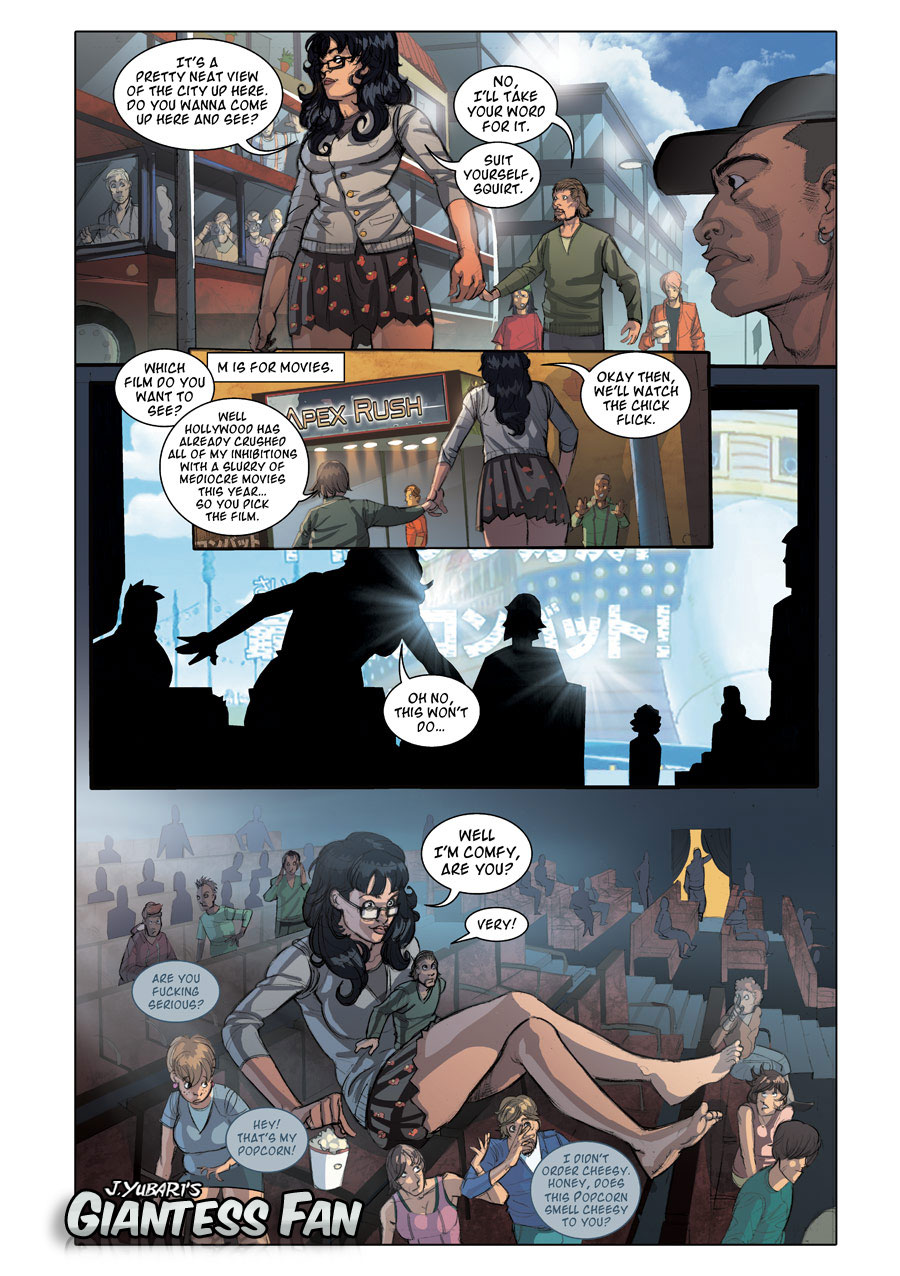 Synopsis: When Penelope "Pinch" Finch, a short, shy and sweet young librarian stumbles across a book of spells, curiosity gets the better of her. After accidentally casting a spell on herself, she starts to grow bigger and bigger. Being a nerd is hard enough for a young woman like her, but being a giant nerd is almost too much for her to handle. She longs for someone who'll understand, ideally someone without a fear of heights.
Title:  The Giantess A to Z
Pages:  15
Tags:  mini-gts, gentle, growth
Author:  Thesonandheir
Artists:  Andrea Errico, Ylenia Di Napoli
Support independent comics and purchase a membership to our site. This is the only way we can afford to keep producing comics like this. Thanks so much for your support!