Being intimately close to hot cheerleaders working out sounds nice in theory – but the unlucky tiny men featured in the latest issue of Portals are learning the hard way that it's possible to be WAY too close (especially when the girls are relatively massive and don't know you're there)!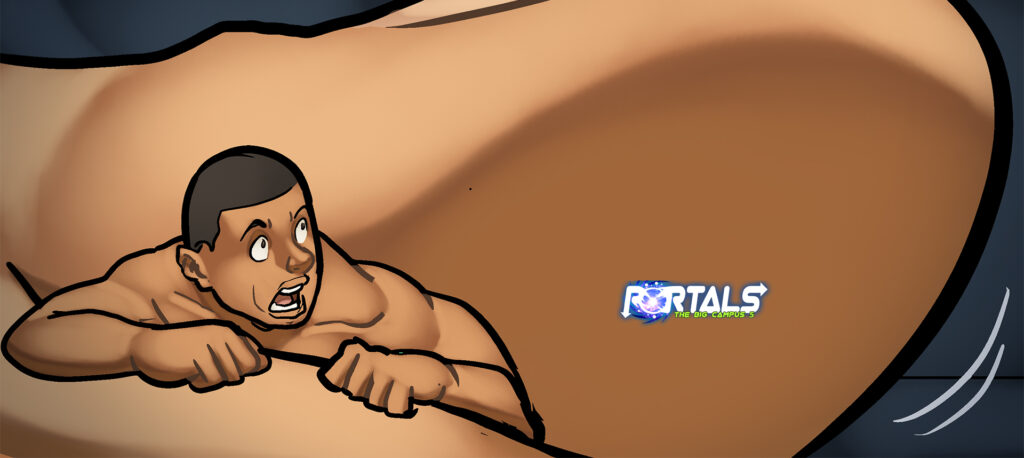 Synopsis: Cheer practice can be brutal on cheerleaders, but it can be even more brutal for the shrunken men that are trying to survive their gigantic, sweaty bodies bouncing around.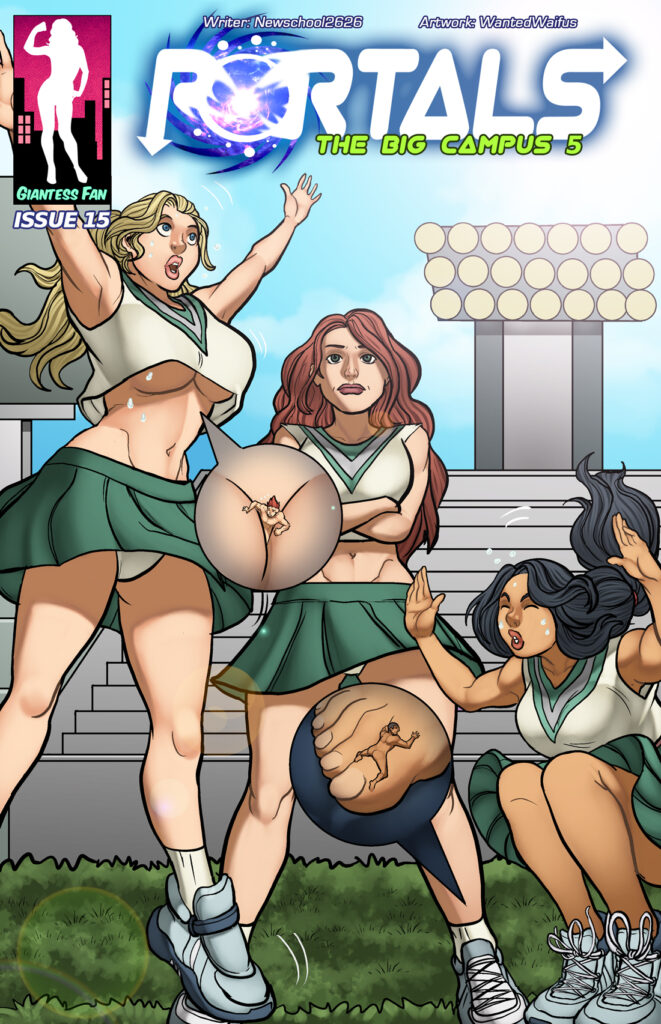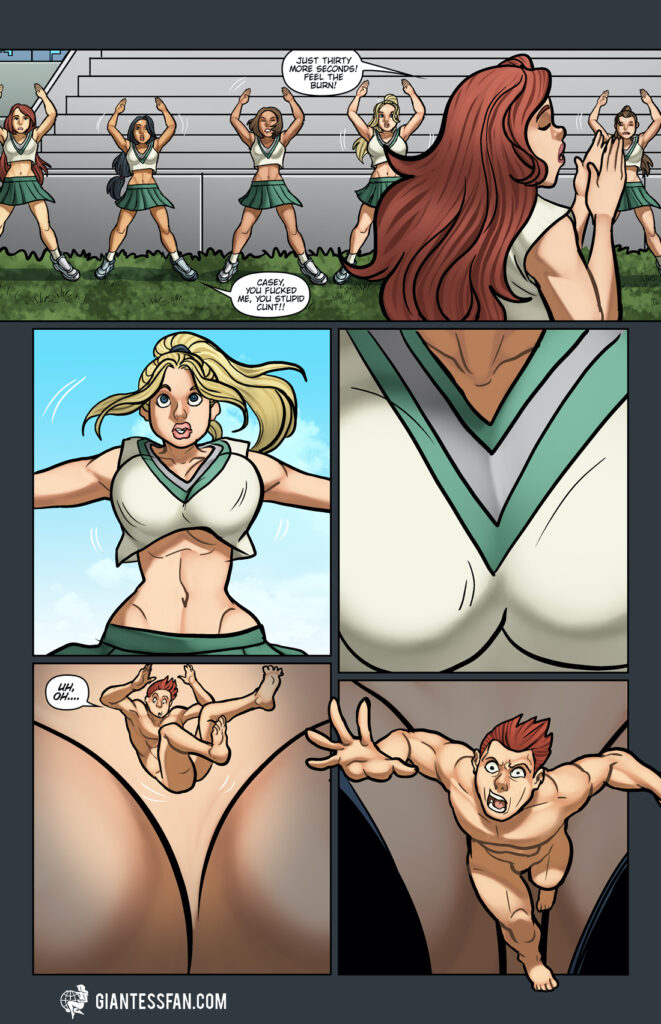 Tags: shrunken man, unaware, boobs, feet, science-fiction, global effect, science
Pages: 15 + Cover
Written By: Newschool2626
Artwork By: WantedWaifus
Issue Release Date: April 28th, 2022
Series Link: Portals
Download this comic and all of the others in our catalog with a single 1-month membership to giantessfan.com!
ALSO: