An angry woman unleashes her rage on her boyfriend, magically shrinking him to the size of a bug. Unfortunately, this turns out to be a Bad Omen for everyone else at his Halloween party, who all get caught up in the spell! Things go from bad to worse when one girl who was late to the party shows up and brings unaware giantess doom to the attendees!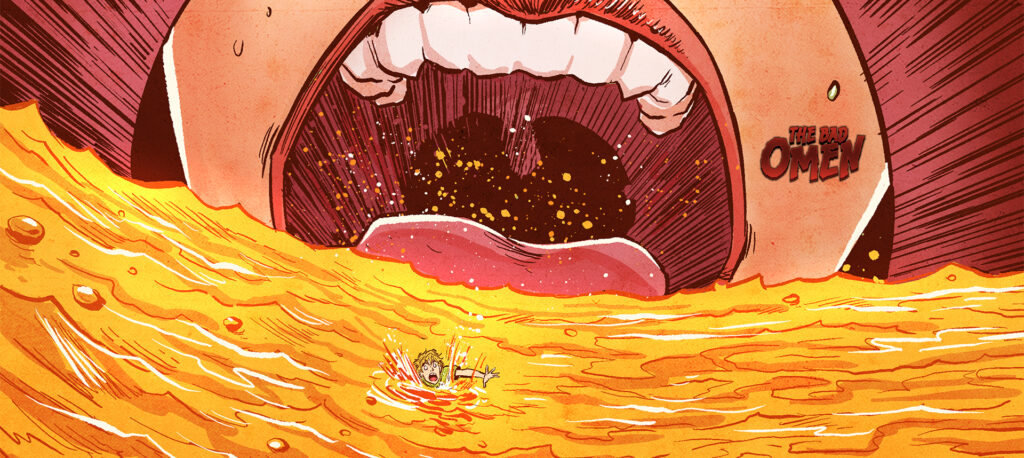 Synopsis: After a brief argument between two lovers, almost a dozen people are accidentally shrunken during a Halloween party. Unfortunately for them, their only hope of being discovered is a last-minute (and oblivious) guest…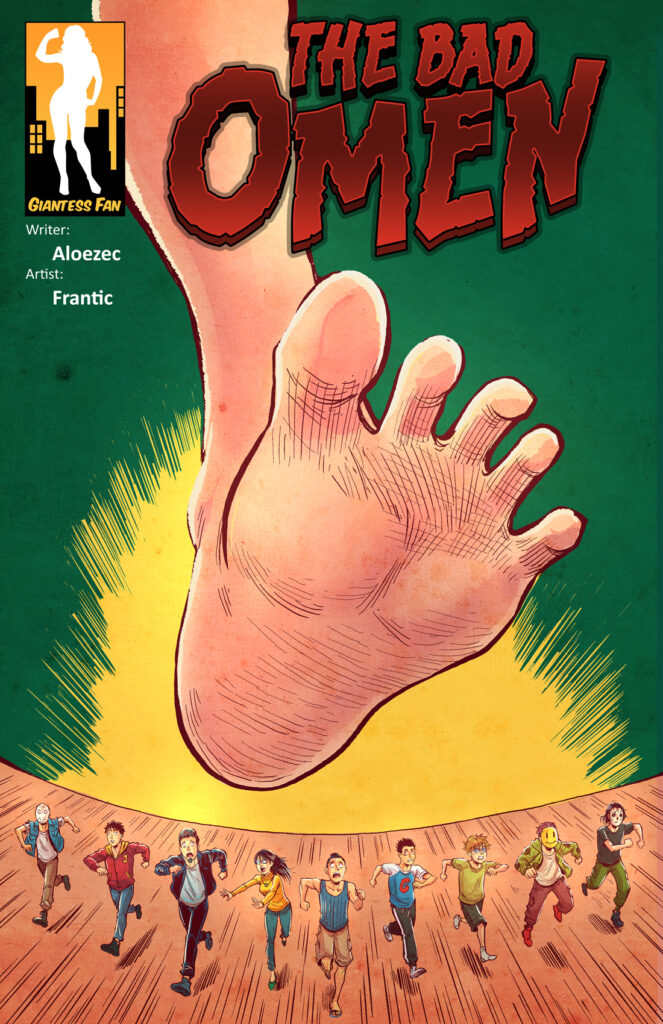 Tags: shrinking, shrunken man, shrunken woman, feet, shoes, micro, unaware, revenge, magic
Pages: 15 + 1 cover
Written By: Aloezec
Artwork By: FRANTIC (AlterComics)
Release Date: October 8th, 2022
Issue Link: The Bad Omen
Download this comic and all of the others in our catalog with a single 1-month membership to giantessfan.com!
ALSO: