"I woke up this morning to find that My Shrinking Husband had somehow gotten bigger – and so had I! I think my unexplained sudden lactation might be a factor… and now I'm wondering how much bigger he, and I, might be able to get!"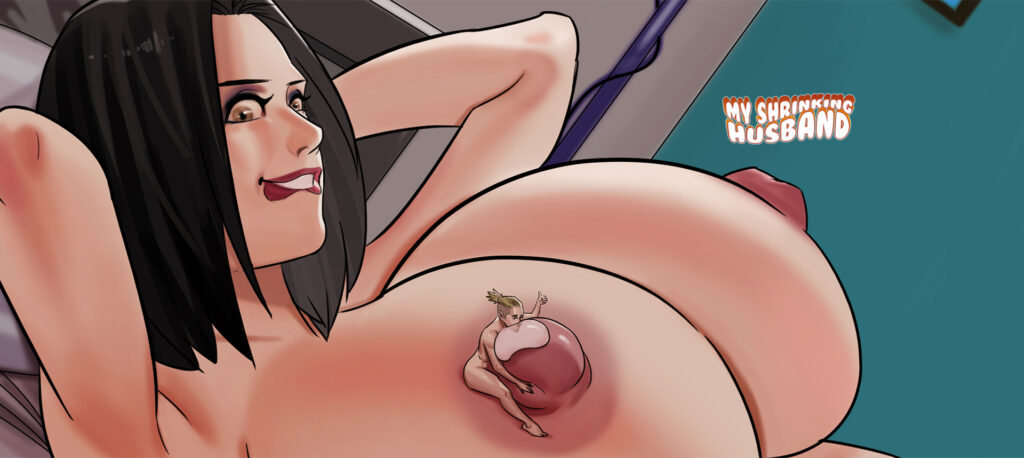 Synopsis: After Kim Alger saw her husband Jim shrink to microscopic size on her nipple, she awoke to find that she was lactating (even though she couldn't be pregnant) and Jim regrown to the size of a bug! Kim herself was now a giantess with enormous breasts, heavy with milk. However, no one with Jim's illness, diminuosis, has ever regrown before. How much will Jim grow… and can Kim provide a cure for him and others by getting even bigger herself?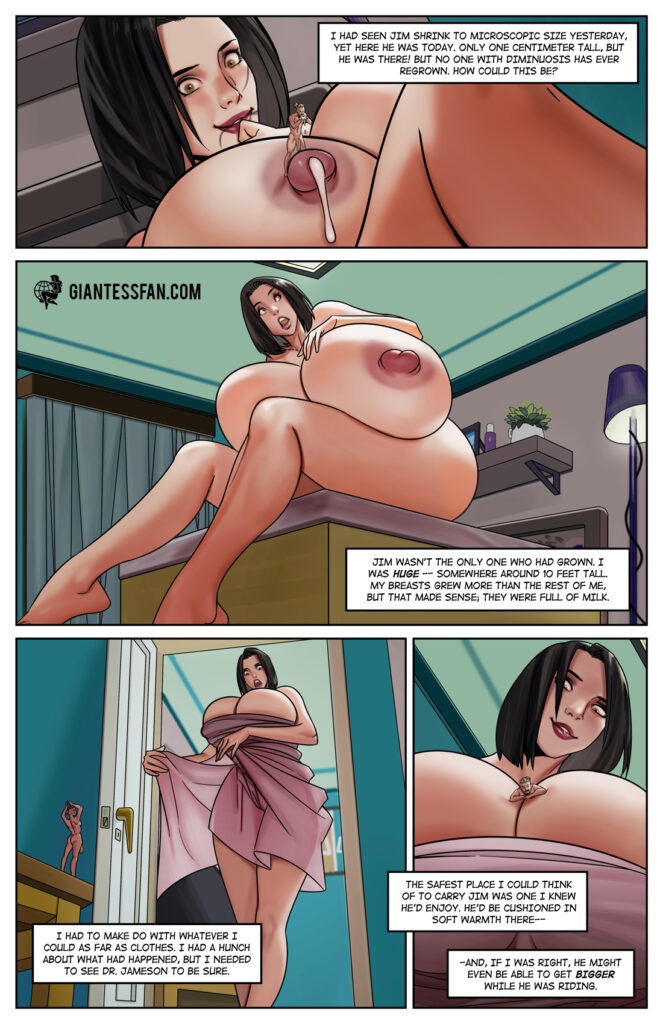 Tags: giantess, height increase, breast expansion, lactation, growth, slow growth, shrinking, shrunken man, slow shrink, half-size, tiny, micro, body exploration, sex, insertion, pleasure, mini-giantess, nerdy girl, mouth play, blowjob, science
Pages: 15 + 1 cover
Written By: Mac Rome
Artwork By: Wang (Sedna Studio)
Issue #2 Release Date: June 19th, 2023
Series Link: My Shrinking Husband
Download this comic and all of the others in our catalog with a single 1-month membership to giantessfan.com!
ALSO:
What did you think about My Shrinking Husband 2? Let us know your feedback in the comments section to help us improve!
Follow us on twitter at twitter.com/interwebcomics