In A Goddess of Law 4, Officer Nikki is still hunting for pussy – a missing cat, that is – and the trail leads to the city zoo. The staff and the facilities can handle some pretty big creatures, but they've never hosted anything like Nikki… and they might not survive her visit!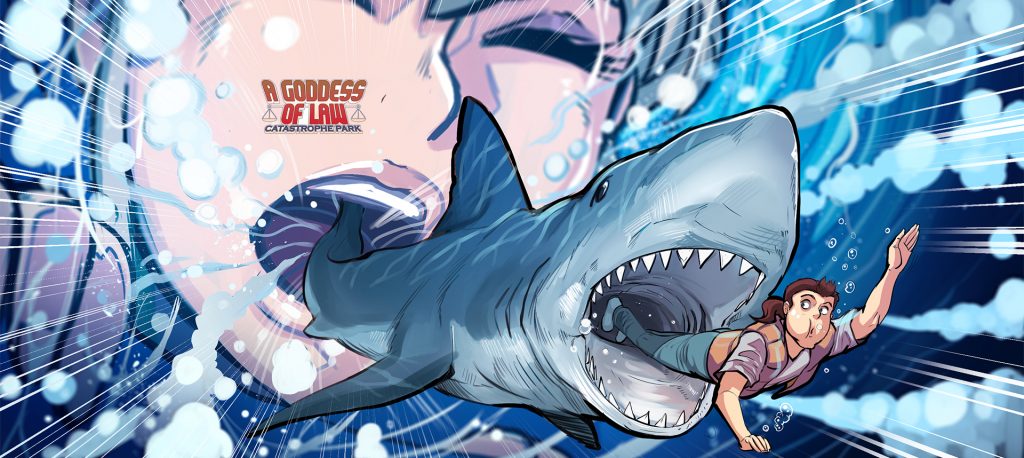 Synopsis: Officer Nikki's quest to find the missing cat has taken her to the city zoo. Unfortunately, this popular attraction has not been designed for 150-feet-tall people, and Nikki is finding it increasingly difficult not to break things (and people)!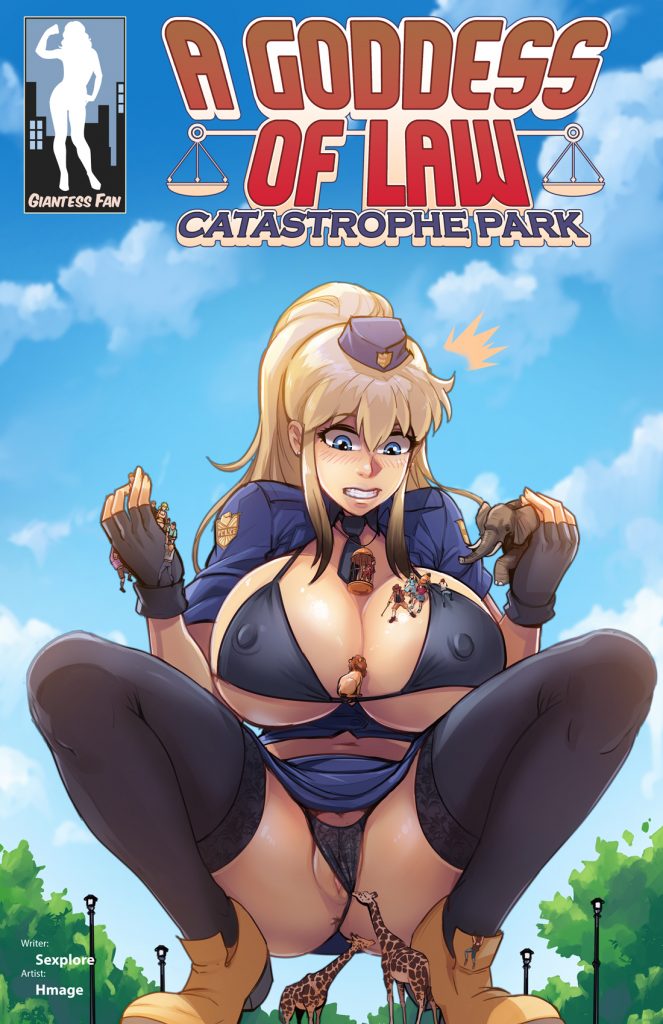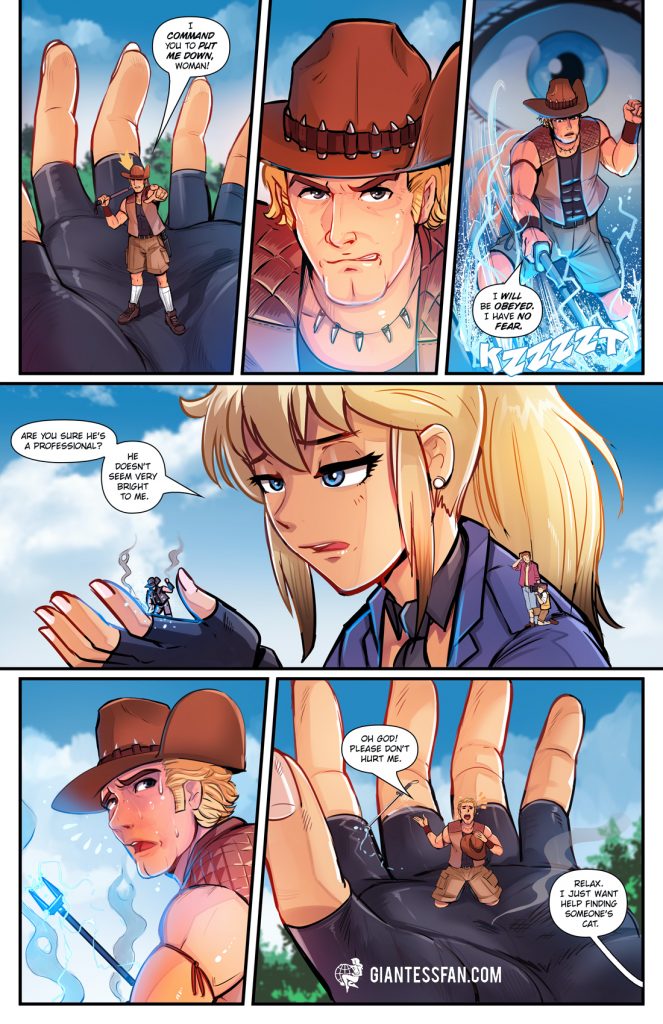 Tags: giantess, destruction, handheld, boobs, breast crush, humiliation
Pages: 15 + 1 cover
Written By: Sexplore
Artwork By: Hmage
Issue Release Date: July 19th, 2021
Series Link: A Goddess of Law
Download this comic and all of the others in our catalog with a single 1-month membership to giantessfan.com!
ALSO: