The Mega Vibe Music Festival is about to really live up to the "mega" part when a couple of attendees unknowingly participate in a severely malfunctioning science project!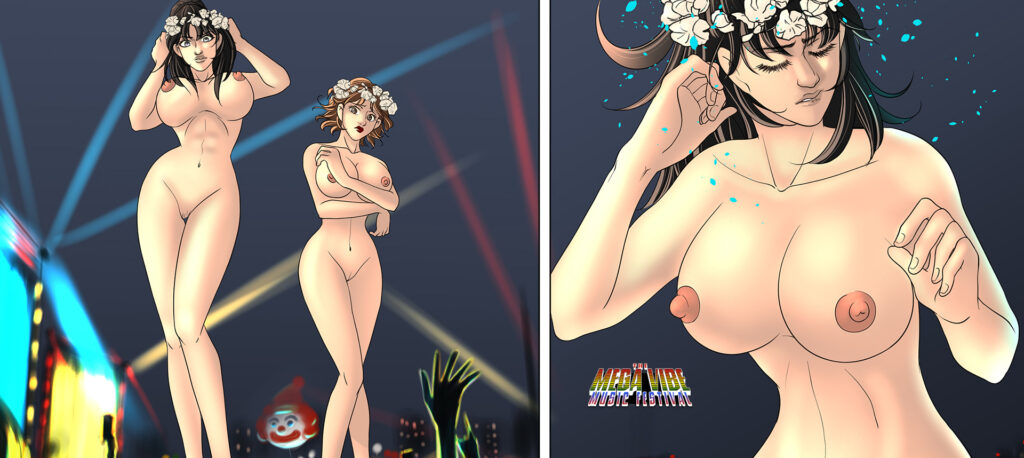 Synopsis: Two ravers find themselves as the unwilling subjects of Dr. Mali and his newly invented size-swapping pollen. The popular "Mega Vibe Music Festival" is about to have two mega-sized women!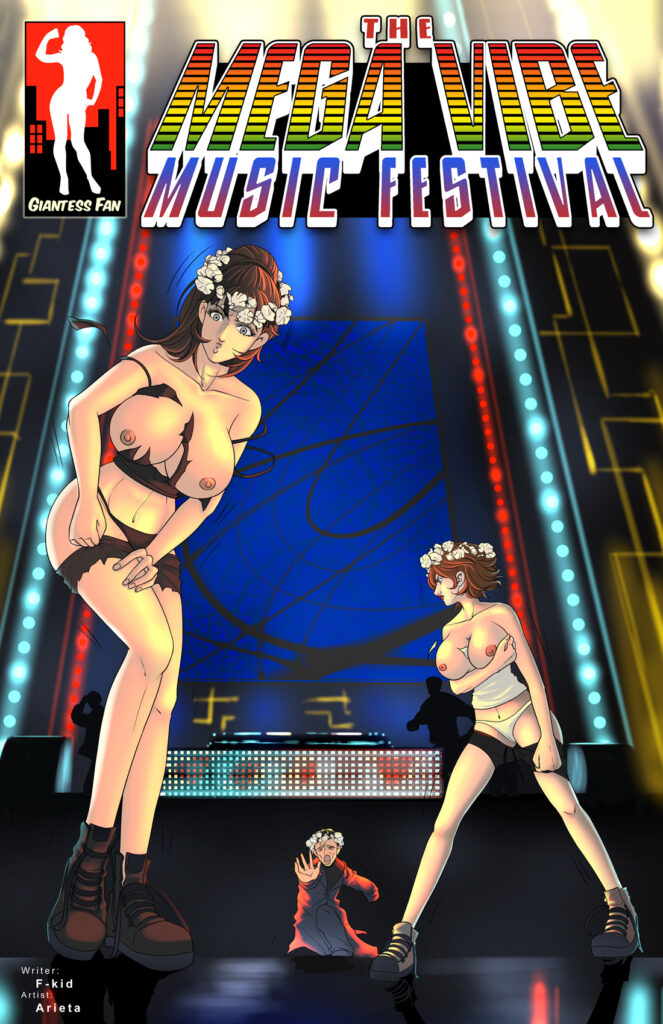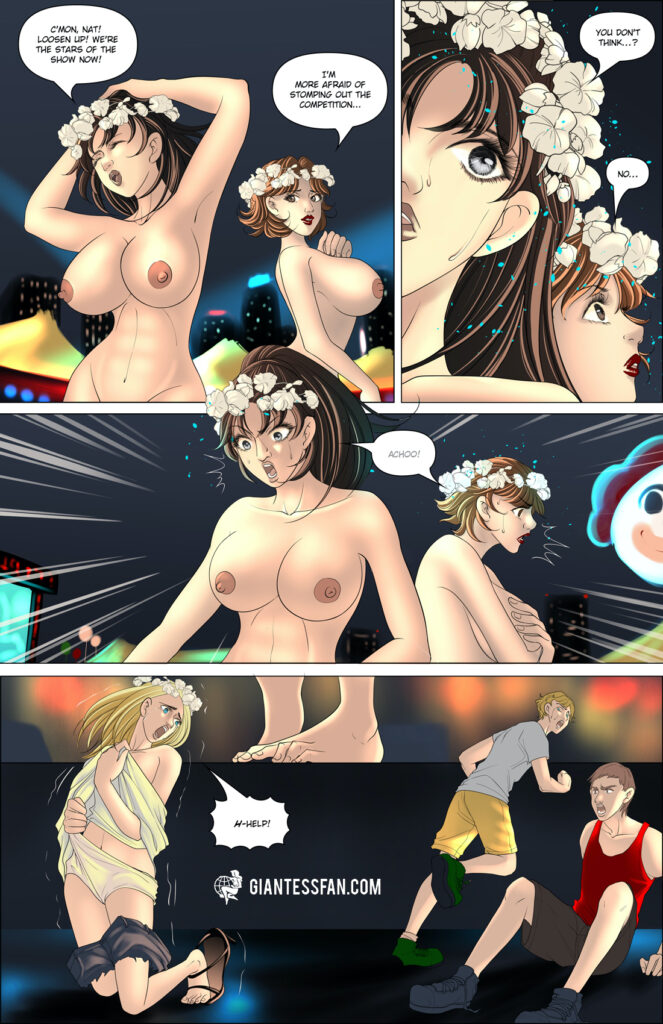 Tags: giantess, growth, height increase, multiple gts, shrinking, shrunken woman, shrunken man, clothes ripping, shrinking out of clothes, breast expansion, mini-giantess, feet, science
Pages: 15 + 1 cover
Written By: F-Kid
Artwork By: Nora (Studio Arieta)
Release Date: February 28th, 2021
Issue Link: The Mega Vibe Music Festival
Download this comic and all of the others in our catalog with a single 1-month membership to giantessfan.com!
ALSO: