They say hell hath no fury like a woman scorned. Kevin is about to find out just how true that is when he enters his own personal hell – he's been shrunken to the size of a toy and left in the care of Olivia, the woman he recently scorned!
Synopsis: A heartbroken Olivia prays to her goddess that she can overcome her recent breakup. However, the goddess responds in a way that she would never expect. Olivia wakes up the next morning to see her ex-boyfriend in a shrunken, naked, and vulnerable state…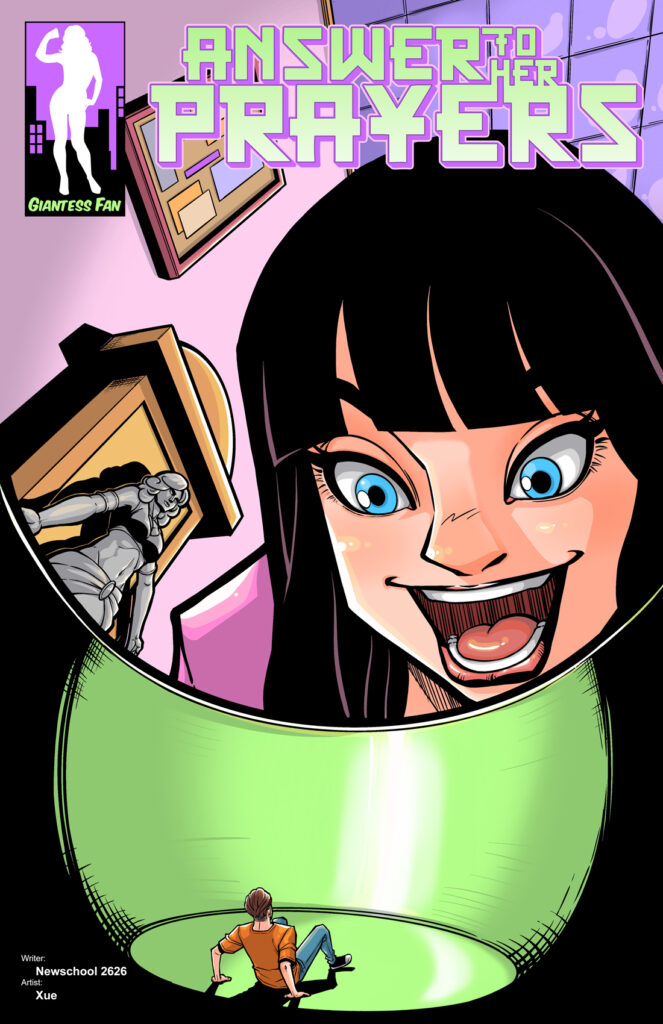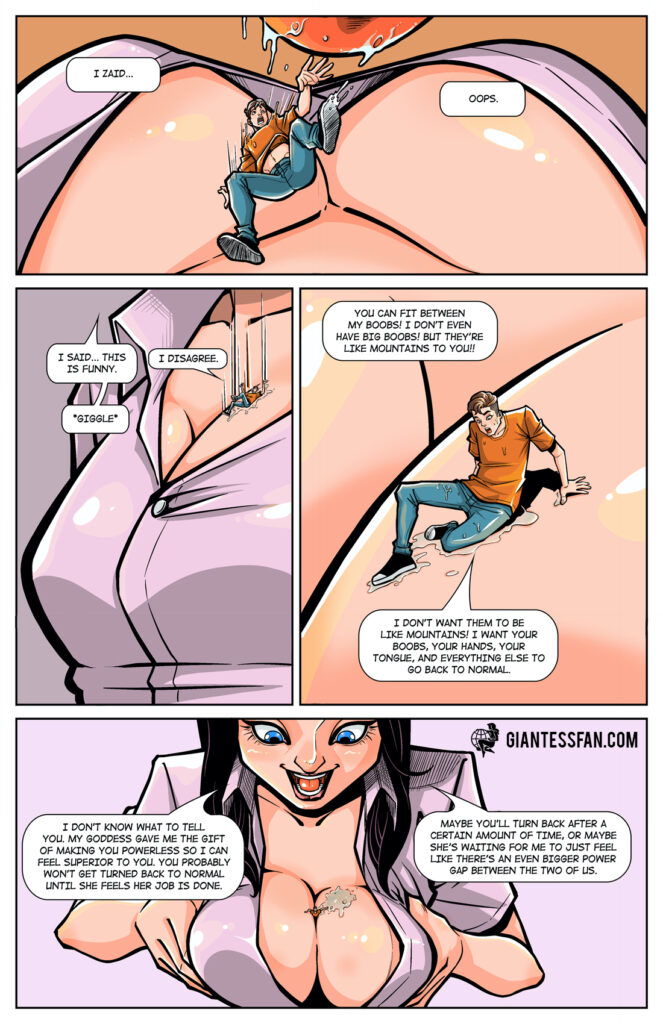 Tags: shrinking, shrunken man, boobs, pussy, butt, handheld, nudity, revenge, magic
Pages: 15 + 1 cover
Written By: Newschool2626
Artwork By: Sedna Studio – Xue
Release Date: June 28th, 2021
Issue Link: Answer to Her Prayers
Download this comic and all of the others in our catalog with a single 1-month membership to giantessfan.com!
ALSO: