The misadventures of the galaxy's unluckiest alien fleet continue in From the Stars 6! The completely oblivious "giantess" Earthling is still decimating the microscopic invaders (and has even accidentally added one of them to her dinner)!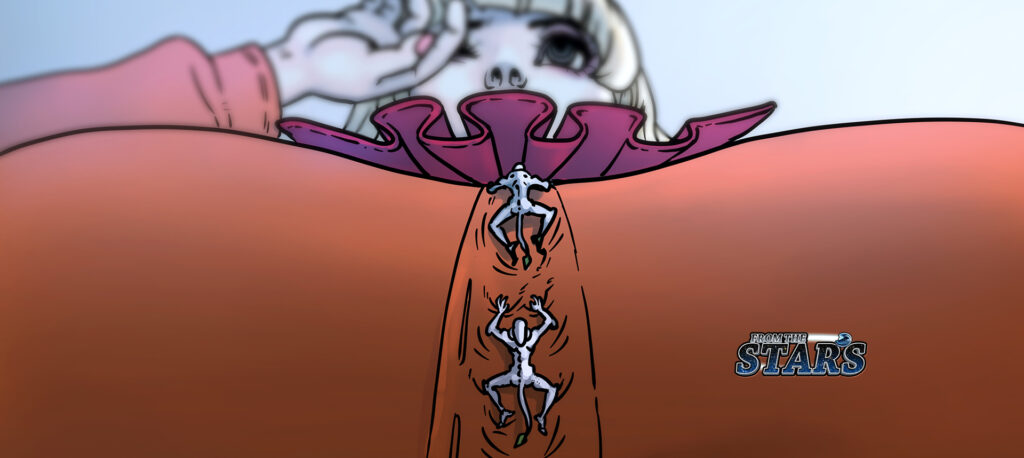 Synopsis: Aliens from a distant planet have discovered Earth. Meaning to investigate life on the planet, they send down a team. They quickly discover that the life on the planet is much greater in size than they are and find themselves stranded inside a human mother's cottage.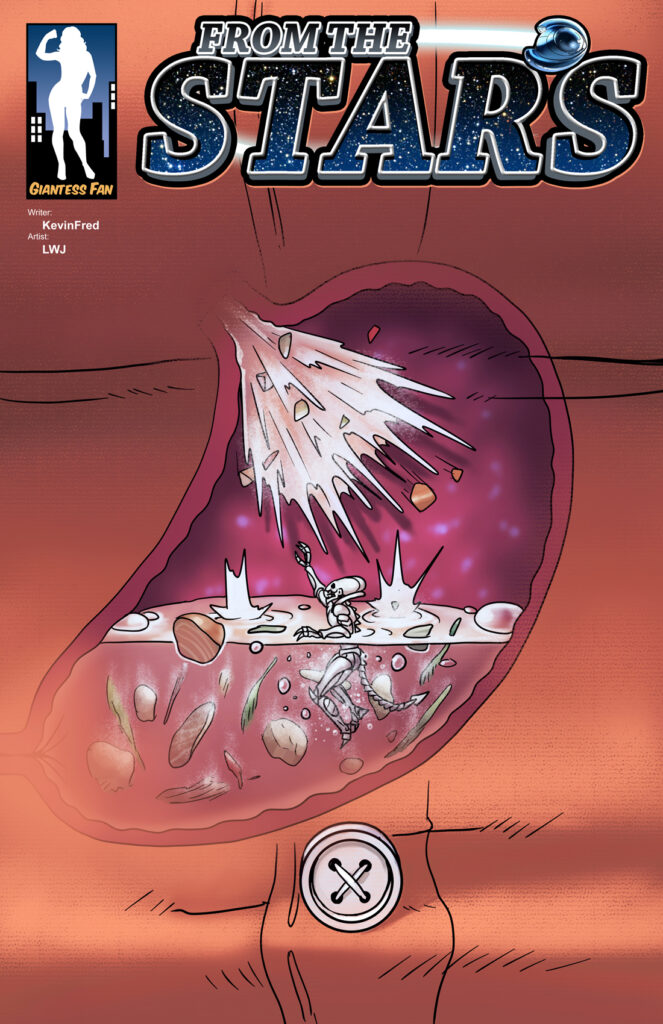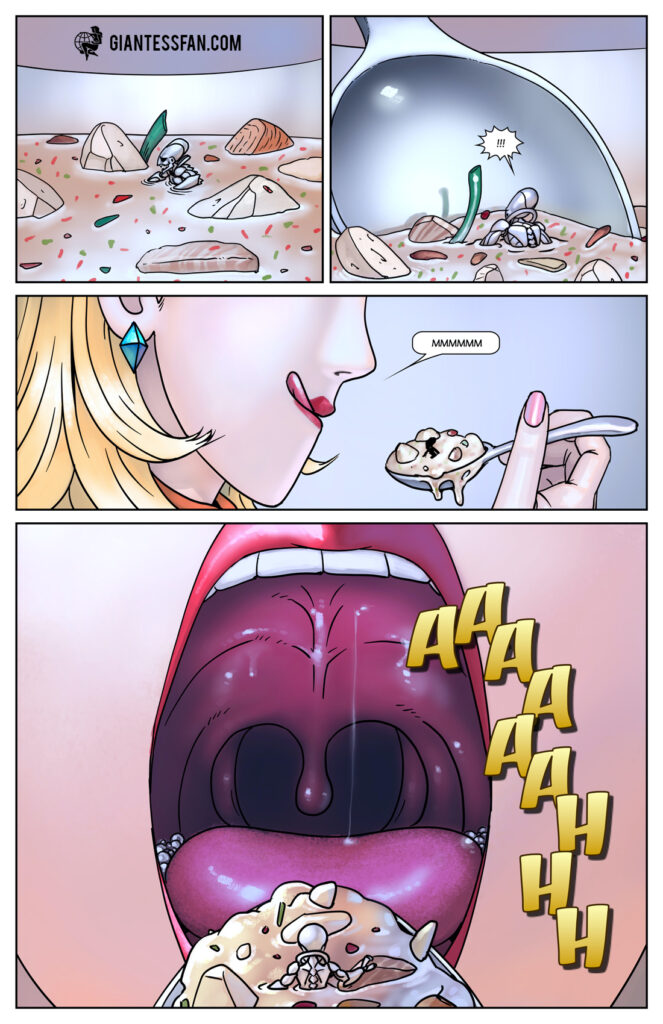 Tags: stomp, alien, boob crush, unaware, big boobs, blonde, POV, body climb, science
Pages: 15 + Cover
Written By: KevinFred
Artwork By: LWJ (Sedna Studio)
Issue #6 Release Date: February 28, 2022
Series Link: From The Stars
Download this comic and all of the others in our catalog with a single 1-month membership to giantessfan.com!
ALSO: