I scream, you scream, we all scream for huge and milky breasts! Jill has escalated The Great Ice Cream War with her chief competitor Gertrude by turning herself into a lactating giantess as a ready source of fresh dairy – how will her ruthless rival respond?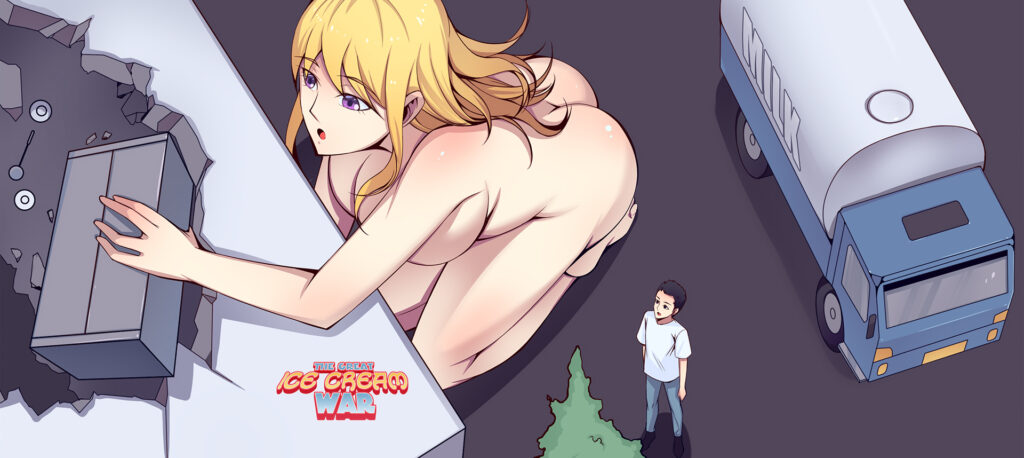 Synopsis: Jill's gigantic, lactating breasts have solved her dairy supply problem, but unscrupulous Gertrude won't take this setback lying down…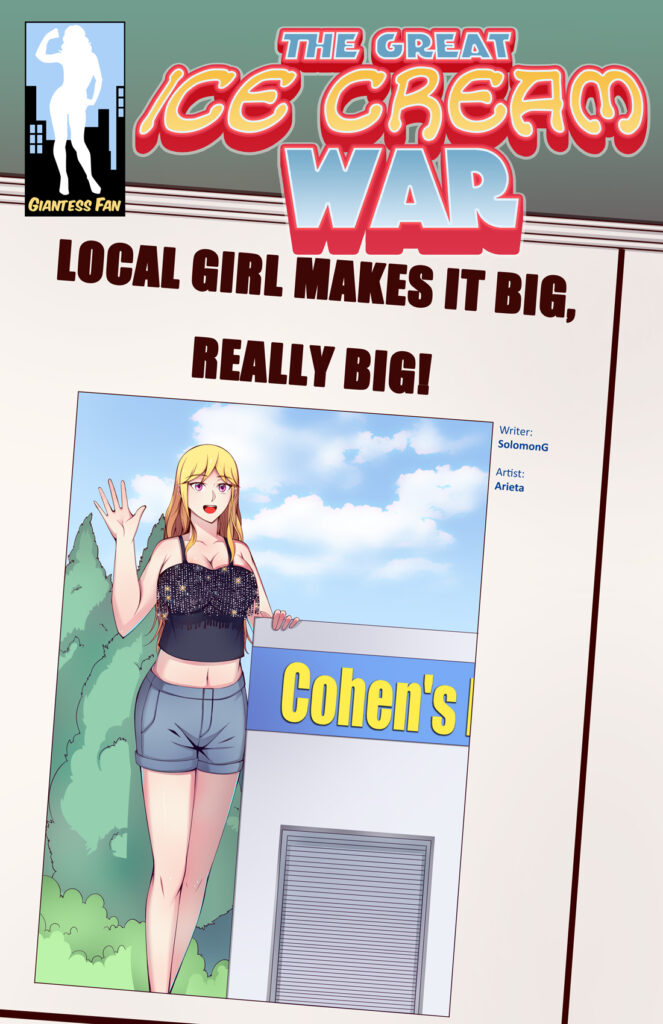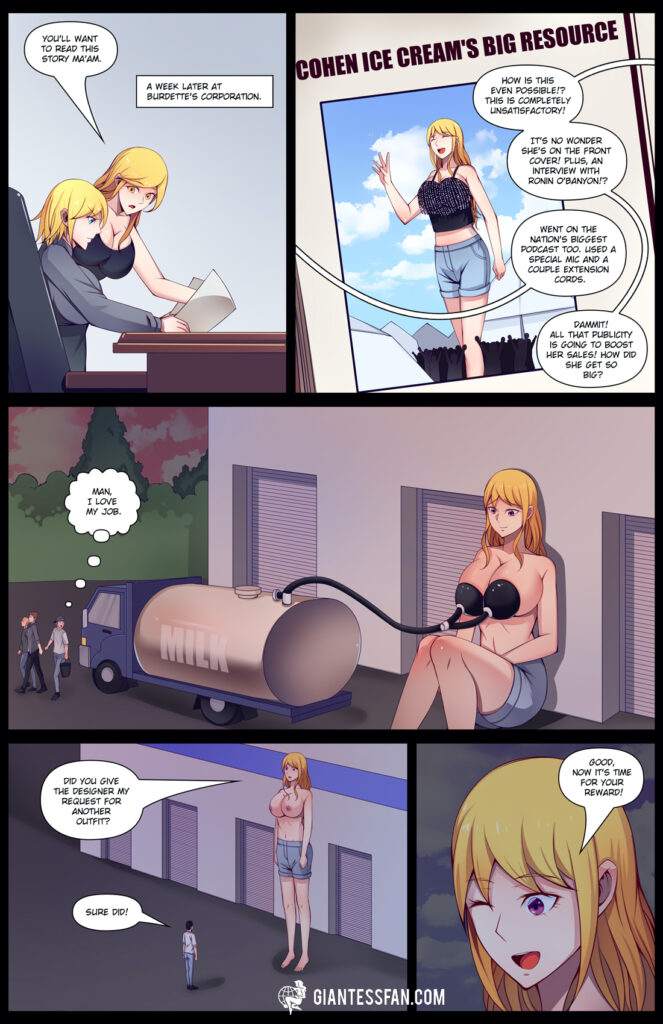 Tags: giantess, lactation, big boobs, butt, gentle, nudity, insertion, pleasure, sex, magic
Pages: 15 + 1 cover
Written By: SolomonG
Artwork By: Mei (Studio Arieta)
Issue #2 Release Date: June 8th, 2023
Series Link: The Great Ice Cream War
Download this comic and all of the others in our catalog with a single 1-month membership to giantessfan.com!
ALSO:
What did you think about The Great Ice Cream War 2? Let us know your feedback in the comments section to help us improve!
Follow us on twitter at twitter.com/interwebcomics