Growing The Franchise returns for even more growth and transformation shenanigans, but this time the entire league is in on the fun! Download yourself a copy and enjoy 15 full pages of wall-to-wall mini-giantess action today!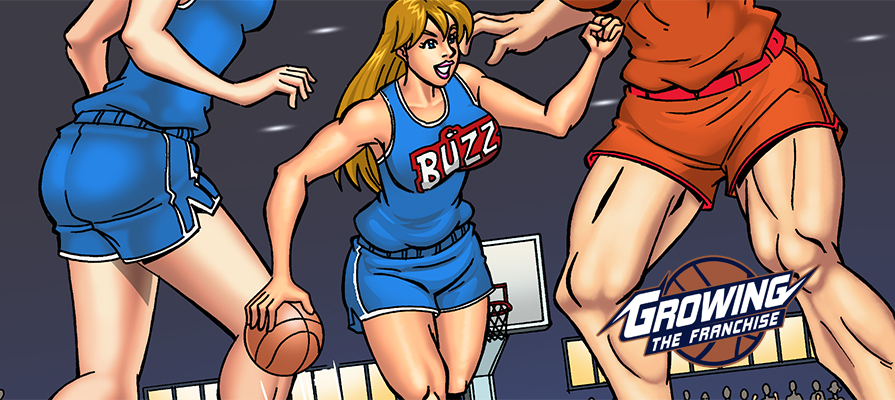 Synopsis: The Buzz's success after growing the franchise's players mid-game has been more than noticed by the rest of the Women's Hoops International league. Wanting in on the Buzz's success in both competition and income, the other teams' owners start giving their team members the same treatment as the Buzz's players. Now Sorina, once the tallest player in the league, finds not only her teammates, but her opponents towering over her. Will she be able to continue to play in a league that's outgrowing her?
Release date: July 14th, 2015
Written by: Mac Rome
Art by: Octo
Series Link: Growing The Franchise
Download this comic and every other in our catalog with a single 1-month membership to GiantessFan.com
AND DON'T FORGET: Giantessfan.com accepts Bitcoin!