Super-sized superhero Tammy Towers is back, and she's ready for action! Her superiors, however, want her to have more training before they send her out to battle the evil giantess Malicious, so they have her test her growth powers in a simulation exercise. But as her body grows, so does her sex drive – and soon she's ready for a different kind of action! Check out the second issue of Tammy Towers Takes on the World for all the sexy giantess fun!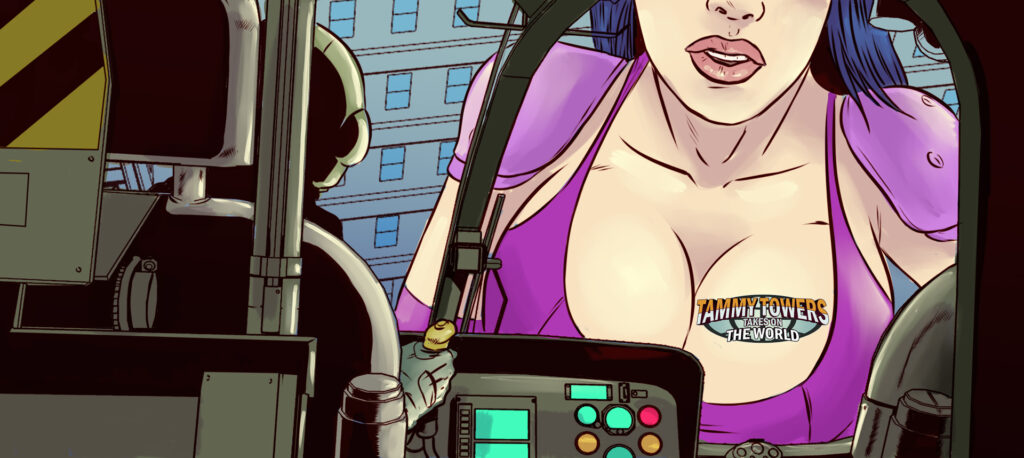 Synopsis: Malicious, the evil space witch, continues to attack Mega City whenever she is bored. Meanwhile, a frustrated Tammy Towers is forced to train in the use of her new powers before she can go back into the field — giant-sized — to take on Malicious. Unfortunately, as Tammy grows, so does her sex drive. As a result, Tammy struggles during her training, first using skyscrapers and office buildings to relieve her sexual urges… and then turning her attentions towards her commanding officer!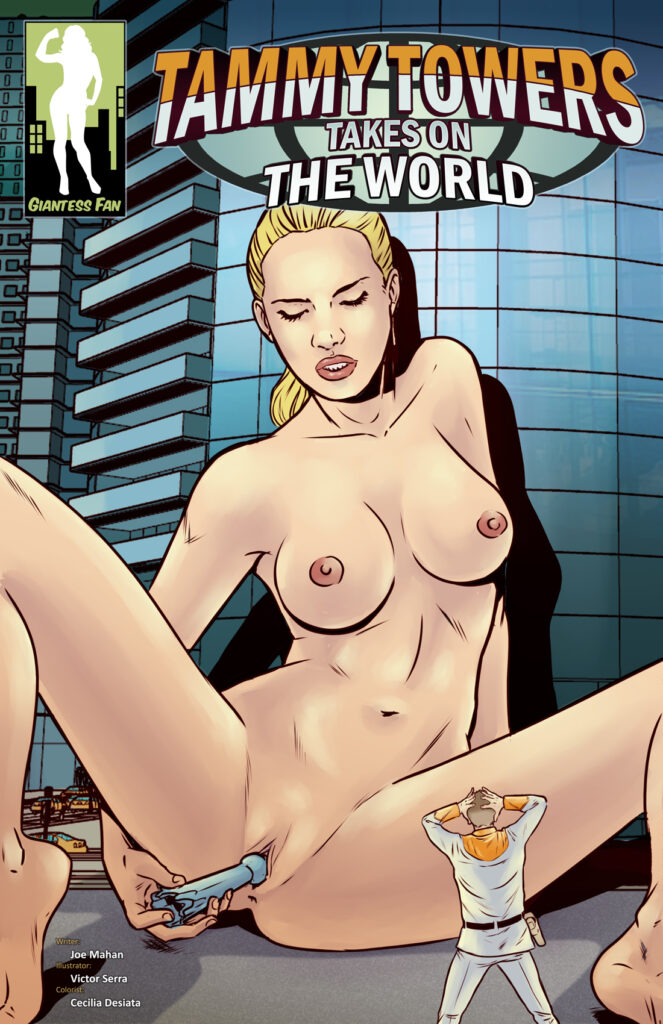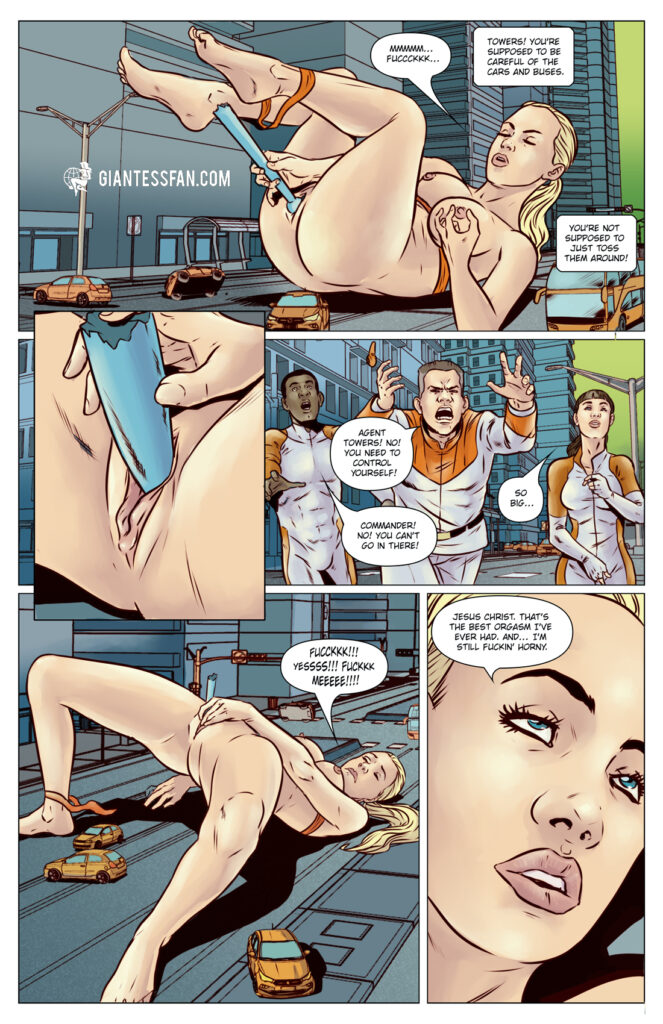 Tags: giantess, growth, height increase, clothes ripping, handheld, breasts, pussy, insertion, pleasure, sex, destruction, multiple gts, science, science fiction
Pages: 15 + Cover
Written By: Joe Mahan
Artwork By: Victor Serra
Colors By: Cecilia Desiata
Issue #2 Release Date: October 28th, 2022
Series Link: Tammy Towers Takes on the World
Download this comic and all of the others in our catalog with a single 1-month membership to giantessfan.com!
ALSO: