A trio of adventurers seeking a fabled empire full of giantesses get info from someone who's seen it firsthand – and still has the size to show for it! Will she help them find the Gems of the Lost City, or have they hit a great big dead end?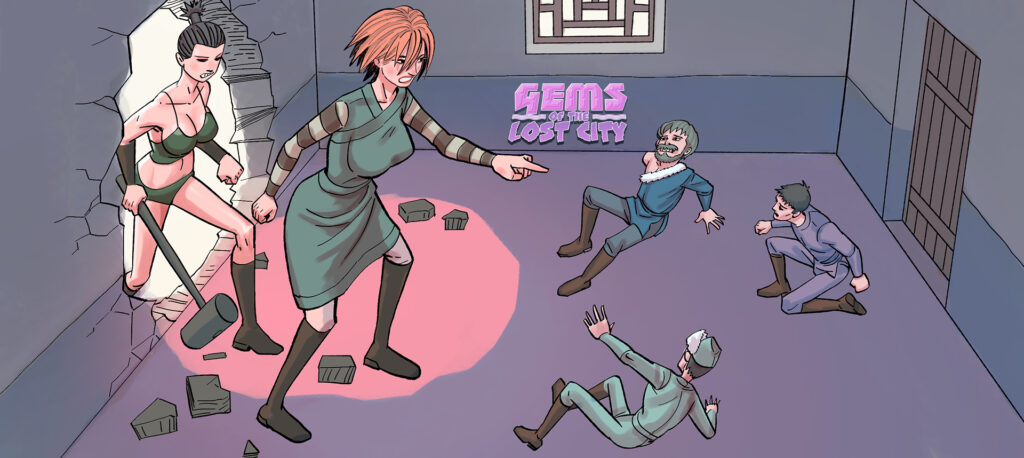 Synopsis: Treasure hunters Boharve, Keleren, and Norben seek information about a legendary warlord's horde of treasure and a city said to be populated by giant women from one of the few people to ever escape the warlord's clutches. However, both Diki – the survivor – and the tale she has to tell are far larger than they expected…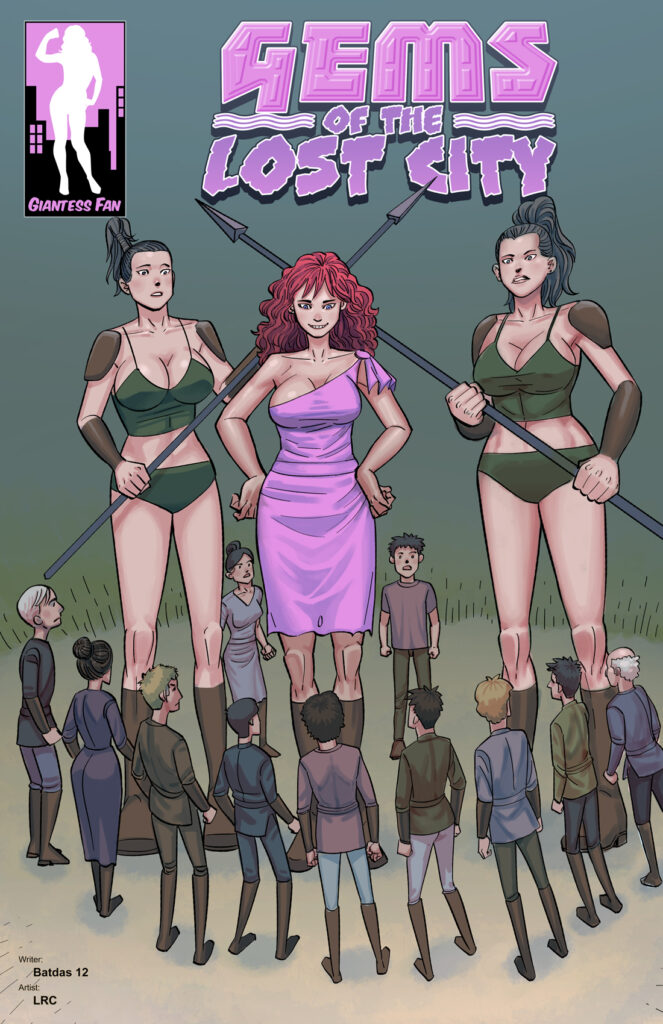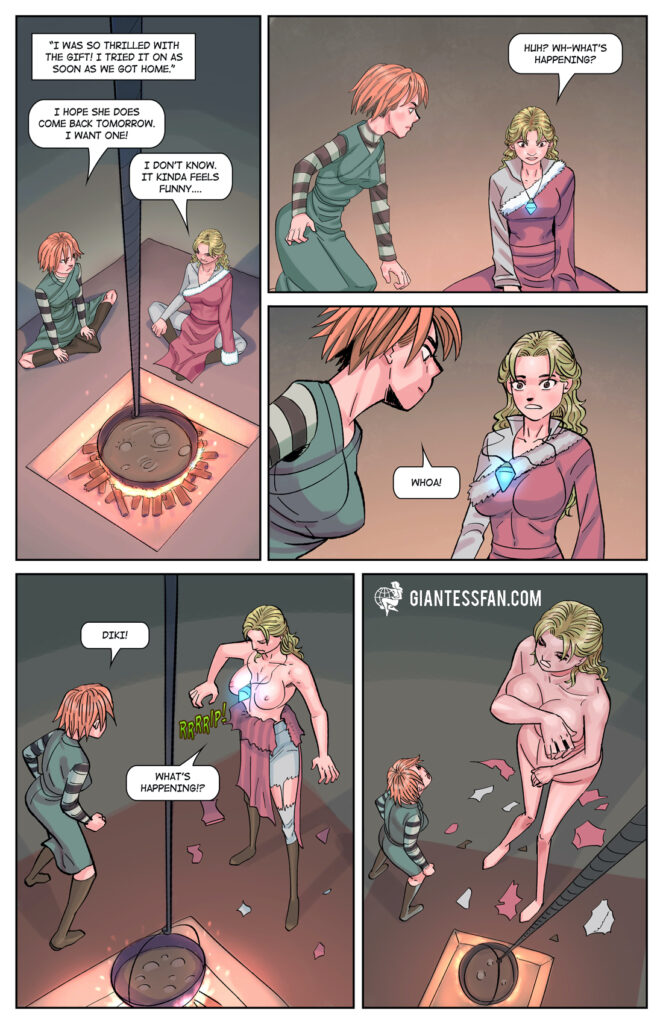 Tags: giantess, mini-giantess, giantess fight, multiple gts, growth, breast expansion, fantasy, medieval, legend, conquest, violence, sex, lesbian, sex slave, clothes ripping, magic
Pages: 15 + 1 cover
Written By: Batdas12
Artwork By: LRC (Sedna Studio)
Release Date: June 28th, 2021
Issue Link: Gems of the Lost City
Download this comic and all of the others in our catalog with a single 1-month membership to giantessfan.com!
ALSO: