As part of our commitment to producing the highest possible quality giantess comics, one thing the GFan team never shies away from is experimenting with the limits of sequential art storytelling. Our latest title is such an experiment- SHHHH!, a comic told almost entirely though sound effects and imagery instead of dialogue or narration.
That's not to say we produced this comic for the sole purpose of patting ourselves on the back for creative storytelling methods, as this book is also jam-packed with sex and growth on EVERY page!
What can I say? We know our audience!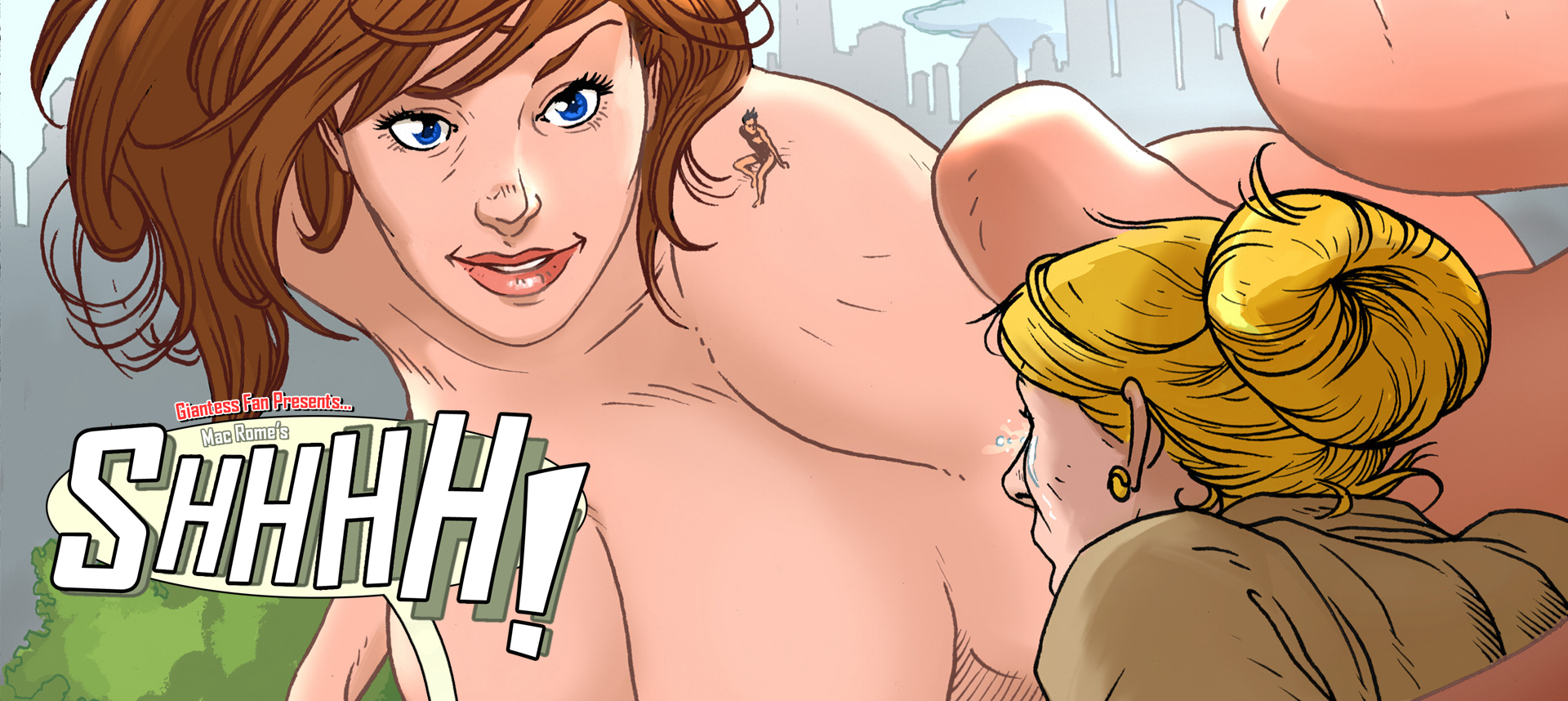 Synopsis: A spellcaster finds a growth spell at the library and casts it on herself to have fun with her boyfriend. But the spell works too fast and too well, and the resulting noise angers the silence-seeking librarian. And, as the spellcaster grows, so does the noise she makes…
Release date: March 14th, 2014
Written by: Mac Rome
Cover lines by: Pasquale Qualano
Cover colors by: Ylenia Di Napoli
Interior Artwork by: Amblagar
Issue Link: SHHHH!
Download this comic and every other in our catalog with a single 1-month membership to GiantessFan.com
AND DON'T FORGET: Giantessfan.com now accepts Bitcoin!