Today's Giantess Fan comic is ἀνία, the story of a goddess who's finding benevolence and stewardship of humanity increasingly dull and frustrating. She needs a foot massage, courtesy of her mortal servants. And while she's relaxing, maybe she'll contemplate doing something else with her life – such as going full "Old Testament" on her charges!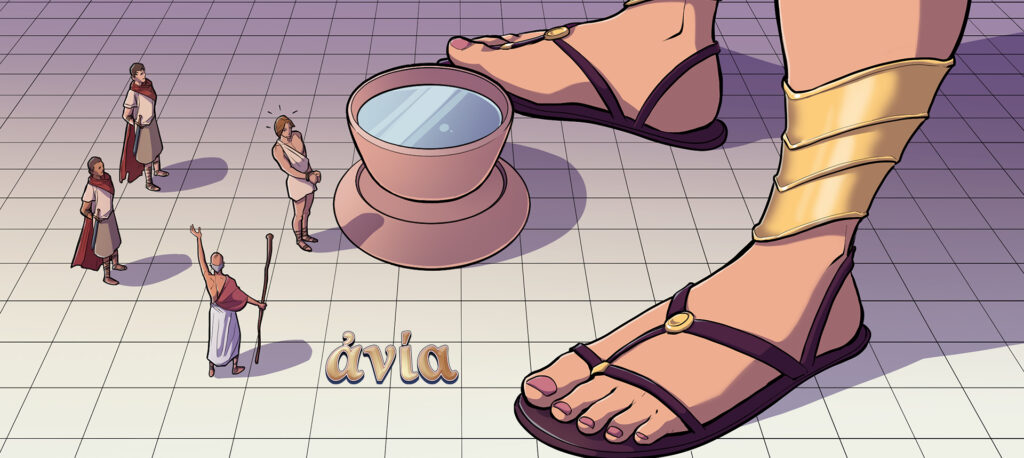 Synopsis: A goddess starts to feel bored with her current lifestyle. Adoration is nice and all, but where is the thrill and the fear? Perhaps it is time to rethink her place in this world… and one of her servants will become a great influence in her decision.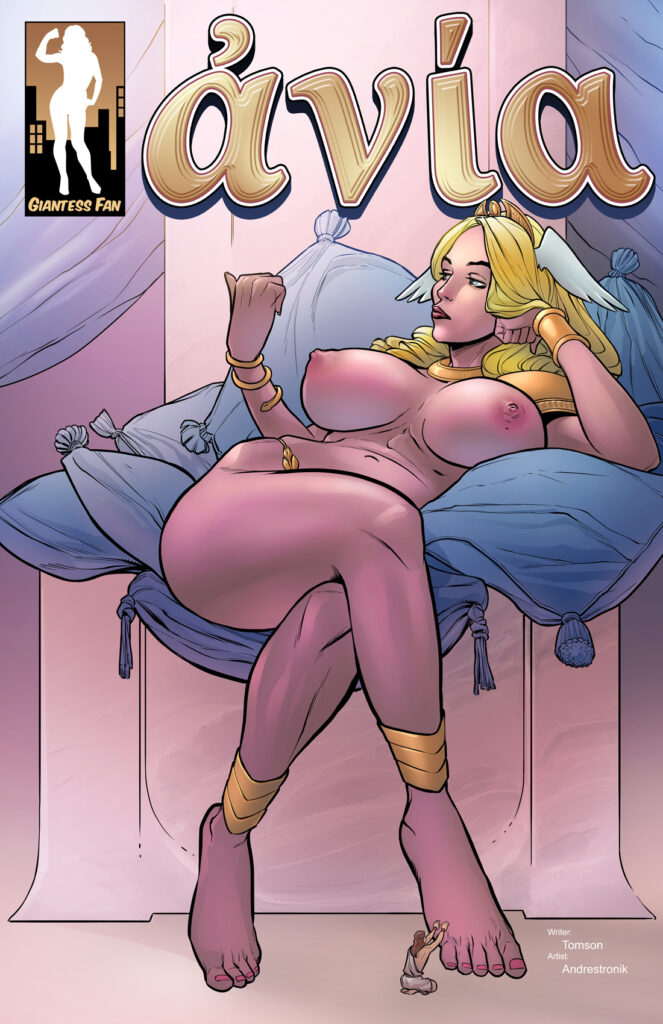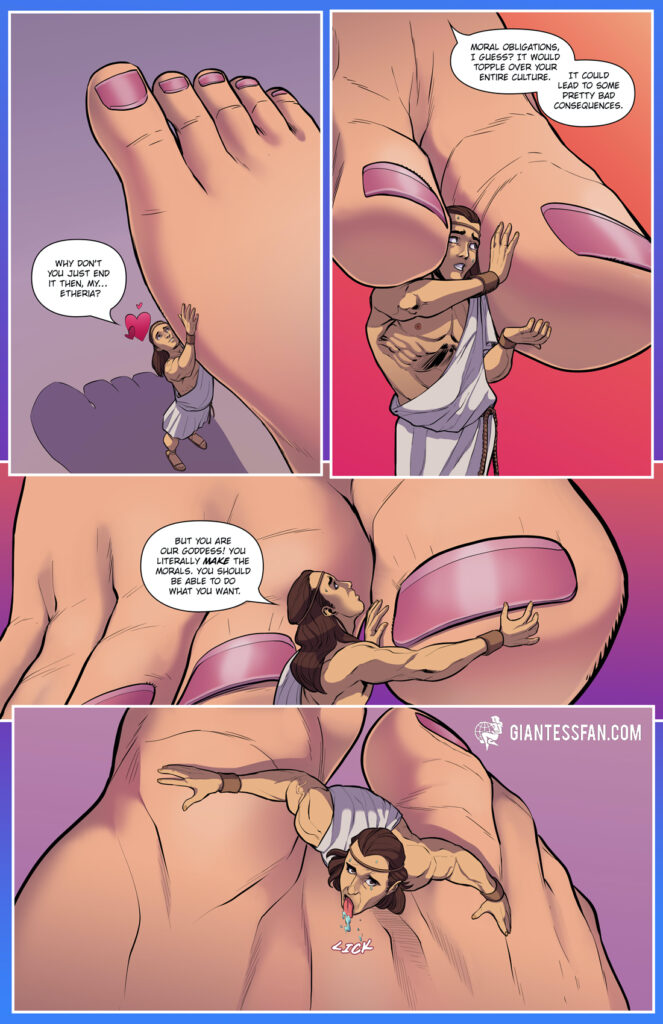 Tags: giantess, goddess, mega-giantess, giga-giantess, growth, destruction, evil, feet, foot worship, magic
Pages: 15 + 1 cover
Written By: Tomson
Artwork By: Andrestronik (AlterComics)
Release Date: December 19th, 2021
Download this comic and all of the others in our catalog with a single 1-month membership to giantessfan.com!
ALSO: