When an up-and-coming stripper finds a mysterious liquid and decides to drink it is the exact night I will decide to go to a strip club. This comic, written by JT and illustrated by Forst and David Gunawan, is every GTS fan's fantasy. Every single comic page is bursting with action and graphic depictions of how Scarlet, the main character, interacts with her "tiny" audience.
Our members seem to like this one too…
"No joke, no lie: for all the great stuff GTSFan has put out so far, this is easily the best yet. I honestly felt guilty flipping through pages and had to stop  to admire the gorgeous artwork – it's definitely raised the bar." – vidturtle

"I love this one! I really appreciate when there are so many pages that I like more than the preview page you posted." – JR

"The artwork is fantastic! She is so beautiful and you really can't beat the full page bathing panel." – gtsfan45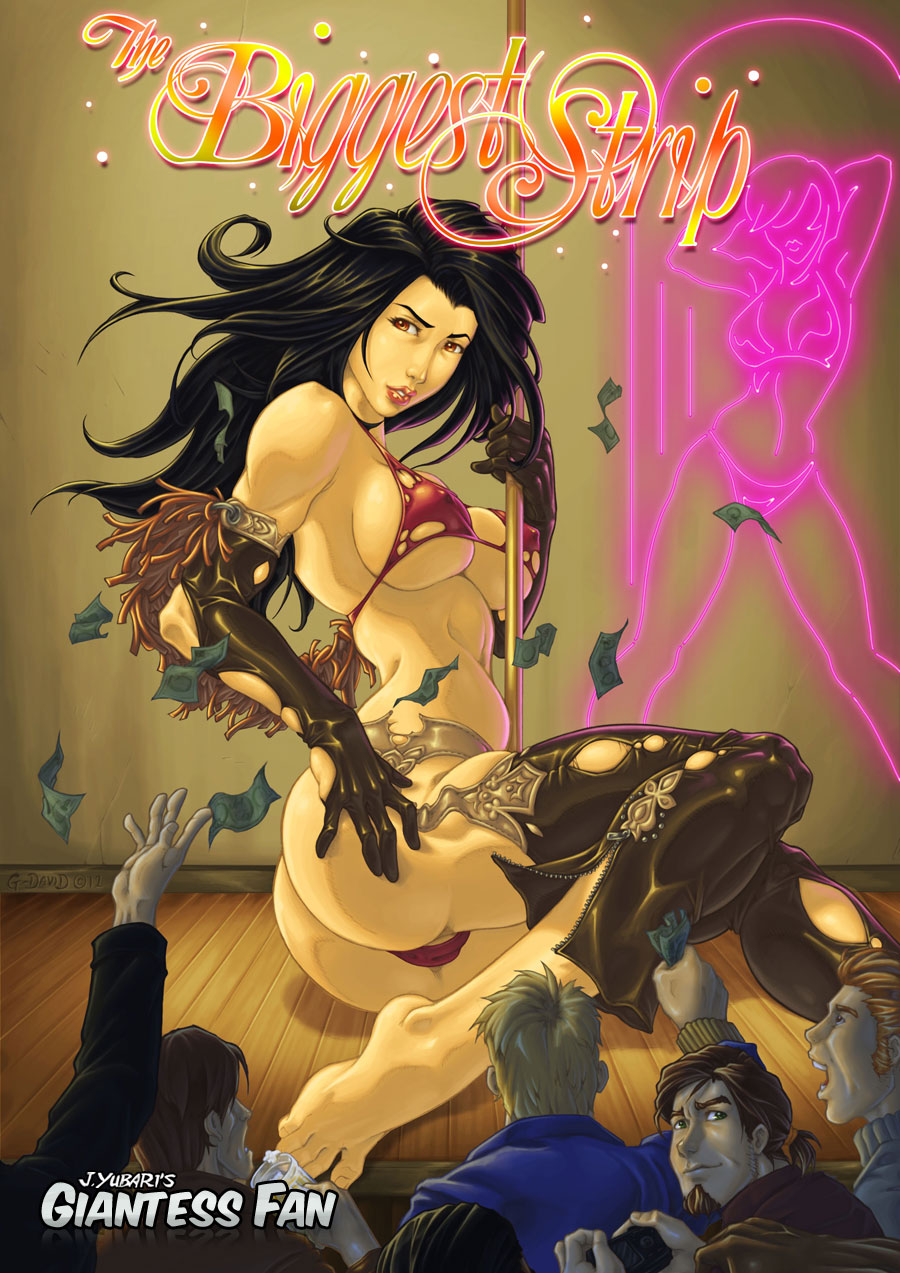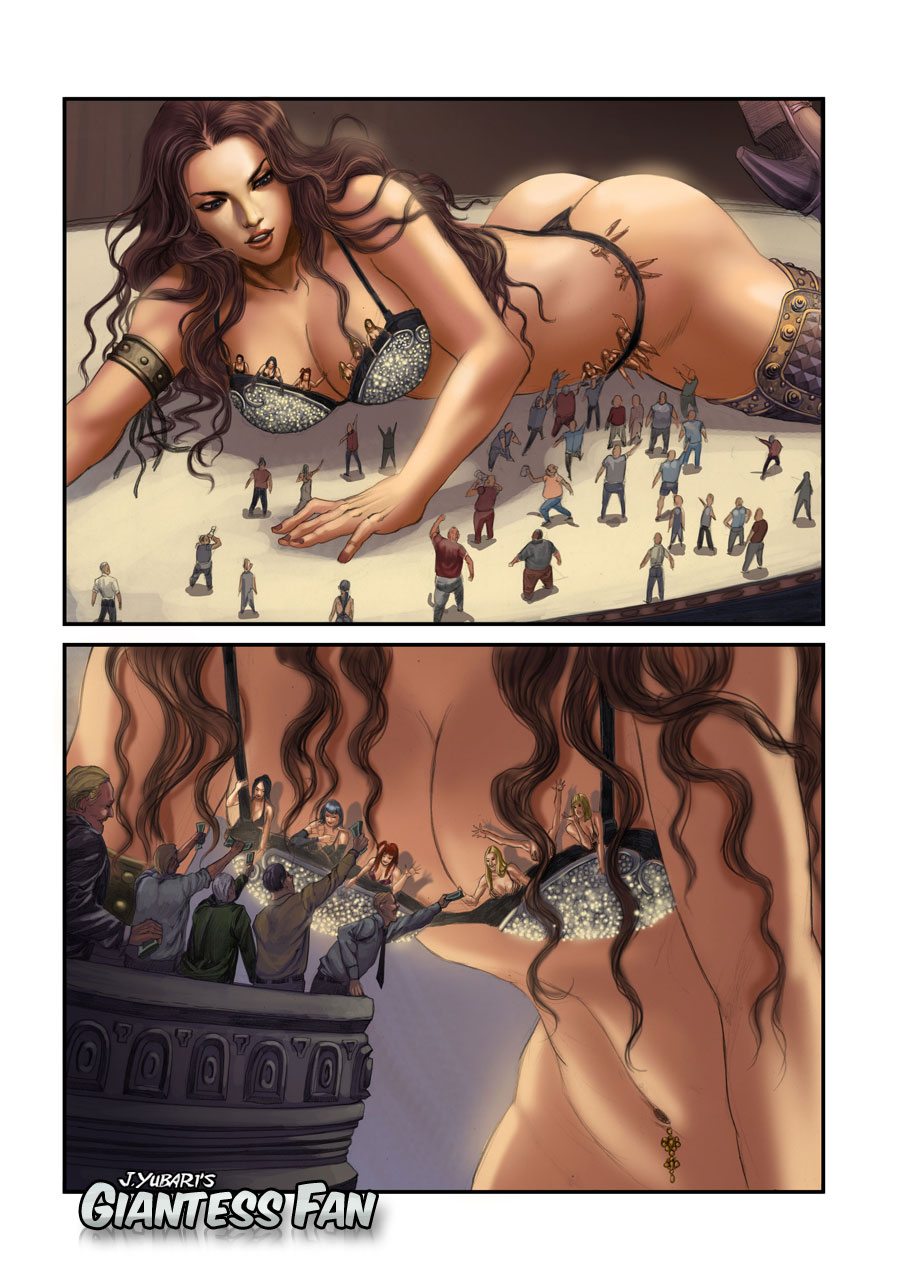 Tags:   mini-gts, giantess, growth, insertion
Author:   JT
Artists:   SednaStudio-Forst, David Gunawan
There's a second chapter underway!
>>Read the first chapter of The Biggest Strip in our members' area